Man arrested in Papamoa to appear in court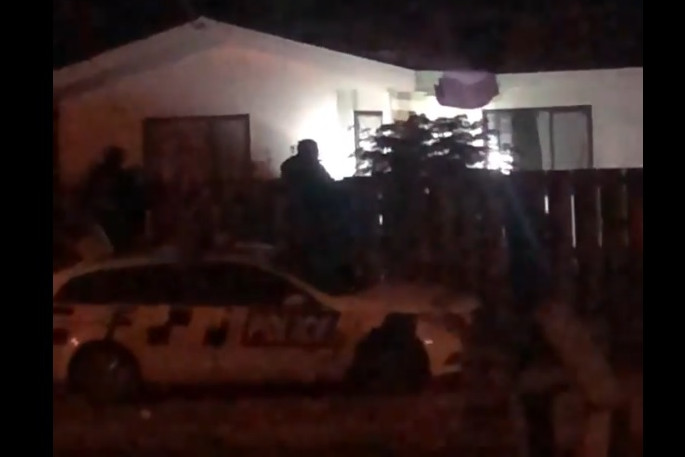 Some of Papamoa's residents were disturbed last night when Police with a loud speaker started calling for a man to come out of a house nearby.
The incident happened around 8pm on Saturday night in Doncaster Drive.
"Get your hands up where I can see them! You need to come outside now and have your hands up," says the Police who can be heard in the video filmed by a local.
The man was told not to reach for anything and to come outside the house to Police who were waiting.
"This was in relation to a family harm-related incident where the offender was reported to have potentially had access to a firearm," says a Police spokesperson.
A 32-year-old man was arrested and is scheduled to appear in Tauranga District Court on Monday in relation to unlawful possession of a firearm.
More on SunLive...