Snacks, social enterprise and a baby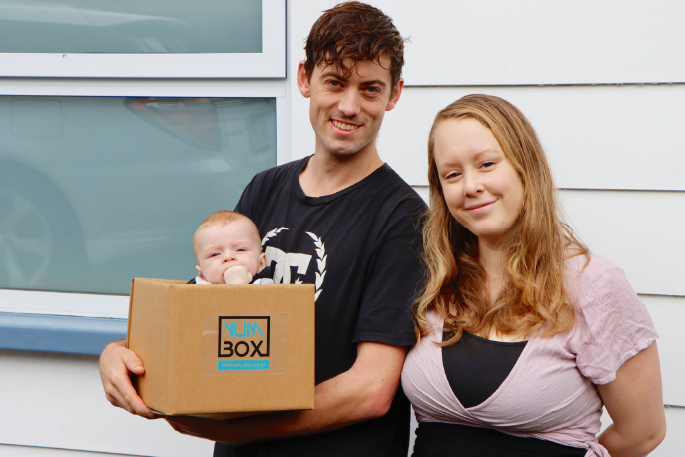 I first met Nathan Little after he helped an Auckland mother and her children who became lost in a storm. He was pumping petrol at a local service station.
Since then I know he's helped set up a social enterprise that sells vegetables and visited remote parts of the world to help with aid projects.
Recently married, he and his wife Alyssha welcomed their newborn into the world a few weeks before the country went into lockdown.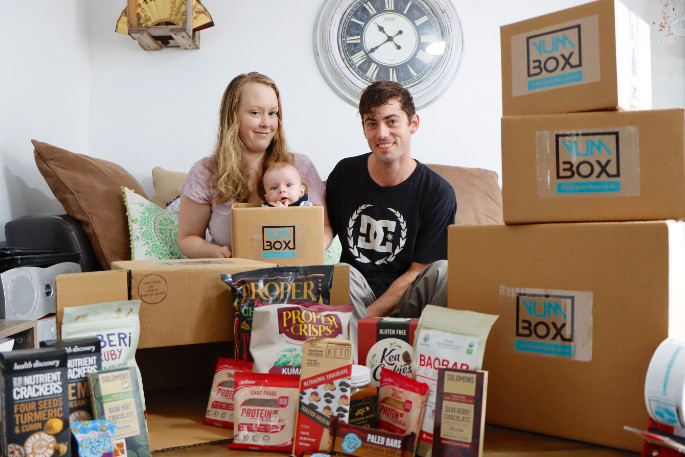 Alyssha and Nathan Little launching a social enterprise from home.
Embracing these major life changes, the couple continue walking to that same drumbeat that resonates in Nathan. I had to find out about their latest project.
"We returned from Afghanistan and India and were thinking about if we were going to be as generous as we could be here on planet Earth, we had to think outside of, and bigger than nine to five," says Nathan.
They also had to consider how to ensure they could provide well for their young family.
"We thought about all the different things we could do and kind of had this little brain seizure."
Combining all the elements important in their lives they came up with one big concept called Yum Box.
I checked out their newly launched website yum-box.co.nz. Perfect for people with dietary requirements and allergies, I found I could select gluten-free, nut-free, egg-free, soy-free, dairy-free, keto, paleo, vegan, organic, and NZ-made products - an important focus coming out of the lockdown.
Simply put, it's a website where you can select whatever categories apply to you, then it populates a list of delicious snacks and treats that are put into custom gift boxes for others or a treat box for yourself.
"We have lots of friends intolerant to heaps of different things," says Nathan.
"It's always a bit of a challenge when you go around to their house or if they come to yours, or it's a birthday or party and you're like 'Oh, I don't even know what to give them, they can't eat anything'."
Over 70 products including from local producers Solomon's Gold, Tree of Life and Kingdom Hives are available.
My favourite part of the site though is the 'give back' page. At the website checkout, I found I could select where ten per cent of the profit from my purchase would go to.
The couple have chosen to support a Nepalese team who take care of ethnic Tibetan orphans, fund cows for villagers in the remote Thar desert and support the Kunhar hospital in remote Pakistani Kashmir.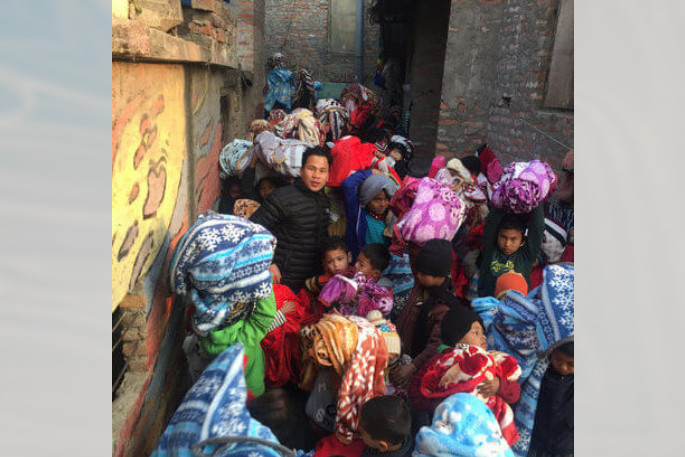 Tibetan orphans. Photo: Supplied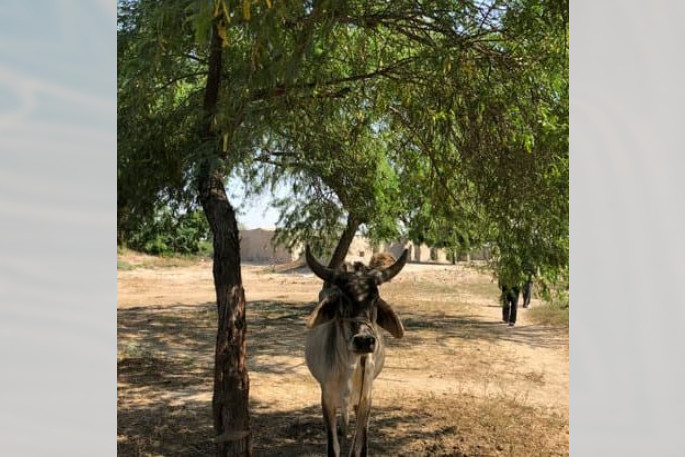 Funding cows for villagers in the remote Thar desert is part of the social enterprise strategy. Photo: Supplied.
"We want people to be involved in what's happening," says Nathan.
"It's really a community effort to help these areas, and we can support local businesses at the same time."
An interesting and exciting model of social enterprise, it generates income while providing delicious products from local producers while supporting international aid projects. For others taking their business online following the pandemic, I think it's worth considering how to also add in a gifting programme that supports local charities. Especially if it's yum!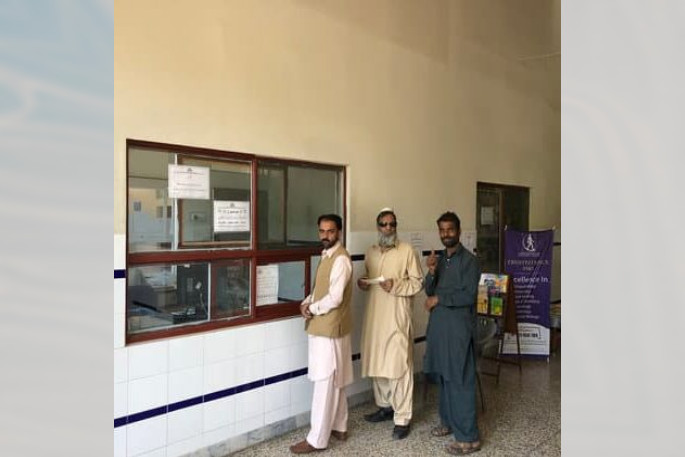 Kunhar hospital in Pakistani Kashmir. Photo: Supplied
More on SunLive...