Being the best dad possible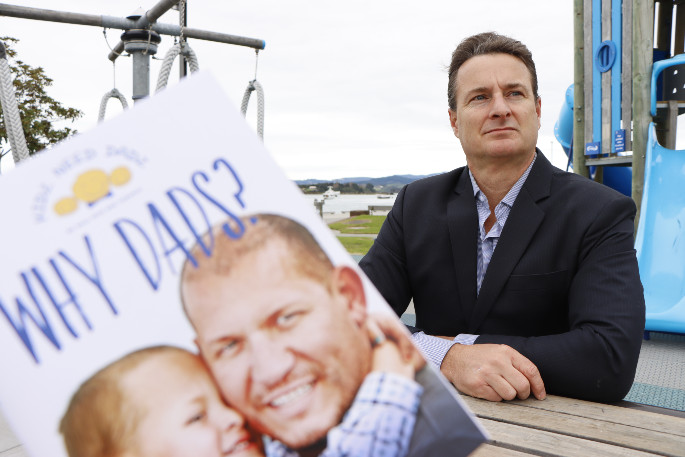 Caen Chapman-Taylor is looking forward to working alongside dads in his new Kids Need Dadz role.
"I've been through a few issues and as a dad I am really looking forward to being able to help other dads," says Caen, newly appointed advocate for DadzKare.
DadzKare is a service of Kidz Need Dadz which started 18 years ago, to assist fathers going through separation. DadzKare understands and deals with issues that fathers go through post separation, assisting with mental health, financial, and care and contact issues.
That service remains but DadzKare also understood that many of those complex problems could be avoided with support and training for fathers.
"Often relationships fall over because in becoming a parent everything changes and people don't know how to adapt or respond," says Caen.
"Fathers often have poor support networks or parenting skills. Their partner now has a critical new role as mother. If fathers do not adapt to the relationship it can become damaged with the child affected."
Caen says whilst motherhood is well understood and supported there is little available to help fathers.
"DadzKare developed and offers a service to fathers that now extends from expectant fathers through to all stages of fatherhood to strengthen the mother/father/child relationship.
"We believe in giving fathers the tools they need to be the best dad they can be."
Dadzkare offers support, guidance, and training modules for developing fathers' skills. Training modules include 'Understanding what Mum's going through', 'How to adapt to a changing relationship', 'Understanding a child's development', and Dealing with separation issues'.
Caen facilitates the DadzKare group, a peer support group for dads held at the KND offices at 538 Fraser St every Tuesday at 7pm. These meetings offer a safe place for Dads to come and feel confident to share and get help.
"Group meetings are maybe an offload or a meet and greet. We meet all sorts of fathers with their unique story."
Some fathers are at crisis point, struggling with serious financial and emotional issues that surround separation.
"It is not uncommon to meet dads that have essentially lost everything overnight. Without ongoing guidance and support they can fall into a downward spiral.
"We welcome any fathers or expectant fathers to come along and share their previous or existing story. If extra support is needed then free one-on-one appointments can be made."
A 'Why Dads' booklet for new or expecting dads, along with correspondence courses 'Discovering Fatherhood' and 'Anger Management' aim to prevent some issues getting worse, and there's plenty of other educational resources available as well.
For more information phone Caen Chapman-Taylor on 07 928 4DADS or email dadzkare@knd.org.nz
More on SunLive...