Local student winner in international peace award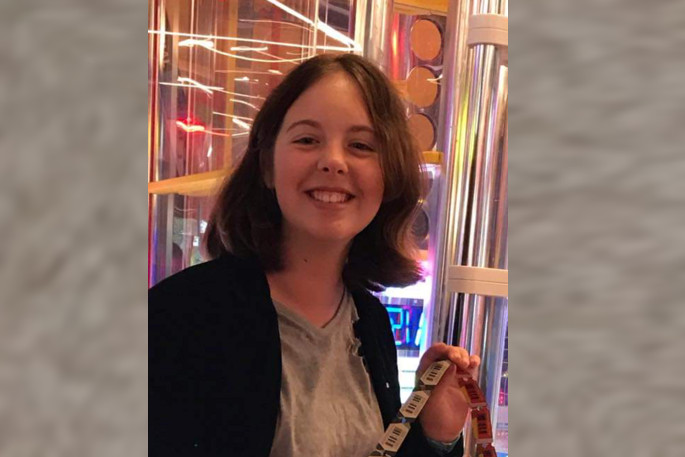 Chante Gollop, 13, a past student at Otumoetai Intermediate School, has become an internationally recognised artist by winning a merit award in the Lions International Peace Poster Contest.
Chante won the Lion's District competition which was sponsored by the Otumoetai Lions Club in November 2019, followed by a win in the Multiple District national competition.
"Chante's entry was forwarded to the International Peace Poster Contest held in USA," says Otumoetai Lion Harry Kiriakidis. "She was chosen as one of the 23 Merit Award Prize winners and will receive a certificate and US$500 in NZ dollar equivalent."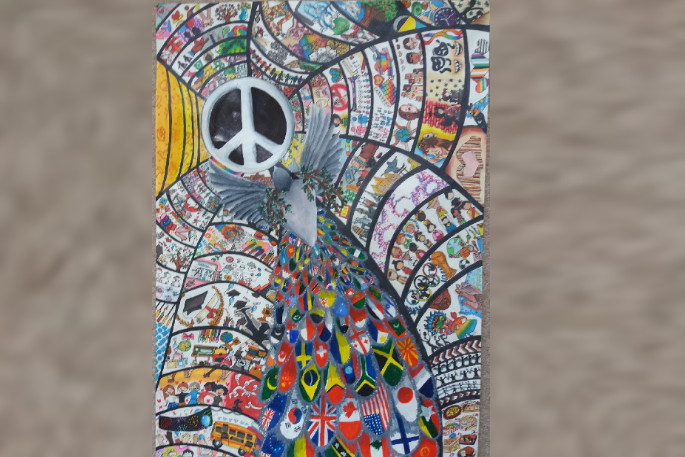 Chante Gollop's internationally award-winning peace poster
Harry says that Lions Clubs International is sponsoring the annual program to emphasize the importance of world peace to young people everywhere.
"Chante was a student of Otumoetai Intermediate School last year when she created this poster," says Harry. "It was selected for its originality, artistic merit and portrayal of the contest theme 'Journey of Peace'."
"What inspired me was that there are so many paths to reach peace," says Chante, who was 12 when she completed her poster. "It's not an easy road but many small ones each with challenges of their own, and I wanted to show that every little change or accomplishment matters."
While at Otumoetai Intermediate, Chante was involved in basketball and squash, and plays drums for the local Salvation Army church. She has also been studying Mandarin and Spanish, and is interested in sewing, interior design and reading.
Lions Clubs International is the world's largest service club organization with more than 1.35 million members in 210 countries. Since 1917, Lions clubs have aided the blind and visually impaired and made a strong commitment to community service and serving youth throughout the world.
Otumoetai Lions Club has a history of actively sponsoring students at Otumoetai Intermediate School to develop posters for submission to this contest.
"The teachers at Otumoetai Intermediate art academy have been great supporters of such participation and their support has produced 11 previous regional winners in 20 years since inception," says Harry. "Of those Otumoetai Intermediate students, three including Chante have also won the New Zealand national International Peace Poster contest and now Chante has achieved the International Merit award. There are two awards, the ultimate first prize winner and 23 merit awards."
Harry says that the Otumoetai Lions Club is very impressed by the expression and creativity of the students at Otumoetai Intermediate.
"It is obvious that these young people have strong ideas about what peace means to them. We are so proud that we were able to provide them with the opportunity to share their visions. We also thank the Otumoetai Intermediate staff for such dedicated support of their students that they had produced so many winners."
International merit prize winners can be viewed at https://lionsclubs.org/en/start-our-approach/youth/peace-poster/current-winners.
More on SunLive...