Mobile breast screening unit returning to Te Puke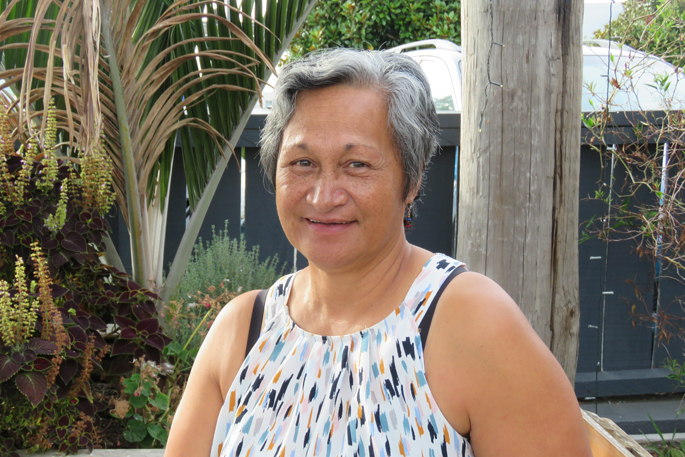 Te Puke's Dinky Potiki was just 35 years old and breastfeeding her youngest child when she discovered a lump in her breast which turned out to be cancerous.
A radical mastectomy saved her life, but regular breast screening is still essential to ensure the cancer doesn't return.
The BreastScreen Midland mobile breast screening unit is returning to Te Puke for two weeks from June 15 to July 3 and Dinky is encouraging as many eligible women as possible to take advantage of it.
"My breast cancer diagnosis was a shock. I was breastfeeding my daughter and found a wee lump so I went straight to my GP. That was in October 1994 and by February of the following year I had a radical mastectomy. It was picked up by luck really but the process moved really quickly," she says.
With two young children at home and her eldest daughter at boarding school, Dinky had a lot to cope with, but had "a very supportive" partner and the support of Nga Kakano Foundation which provided transport to the Waikato Regional Cancer Centre, and the Cancer Society who put her up at The Lions Lodge while she was undergoing radiotherapy.
"It was scary, but I'm quite a practical person and I knew my chances were good because I was active in sport and in good health."
Dinky, 60, has continued to have breast screening every year since then, so is well used to the "boob-squashing" process.
It's not comfortable, she says, but "you get used to it and it has to be done".
For women reluctant to undergo breast screening Dinky has a blunt message.
"I always say 'what will happen to your children and mokopuna if you die?' It's 30 seconds of discomfort for peace of mind. That's nothing. And the gowns they give you to wear these days are very pretty – no more drab greens and blues."
Dinky, who works as a community allied health assistant at Tauranga Hospital and has supported other women to attend breast screening, encourages women to take a friend or family member with them for support if needed.
The Western Bay of Plenty Primary Health Organisation's Support to Screening team provides support to women to attend breast and cervical screening and in 2018-2019 nearly 80 per cent of eligible Māori women in the region were screened for breast cancer.
The mobile breast screening unit will be at the Te Puke Library carpark in Jellicoe Street from June 15 to July 3 and the PHO is appealing particularly to those women who are overdue or who have never been screened before to make an appointment.
The unit visits Te Puke each year as part of BreastScreen Aotearoa, New Zealand's free national programme, under which women aged between 45 and 69 years are eligible for a free mammogram every two years. To make an appointment, contact your GP or phone 0800 270 200.
WBOP PHO is also running cervical screening clinics in Te Puke while the mobile breast screening unit is in town. These will be held on June 22, 29 and 30 at the Te Puke Community Health Centre from 9am-4pm.
To make an appointment phone Health and Wellness Services on 07 571 2100
More on SunLive...