Ex-serviceman starts RSA fundraiser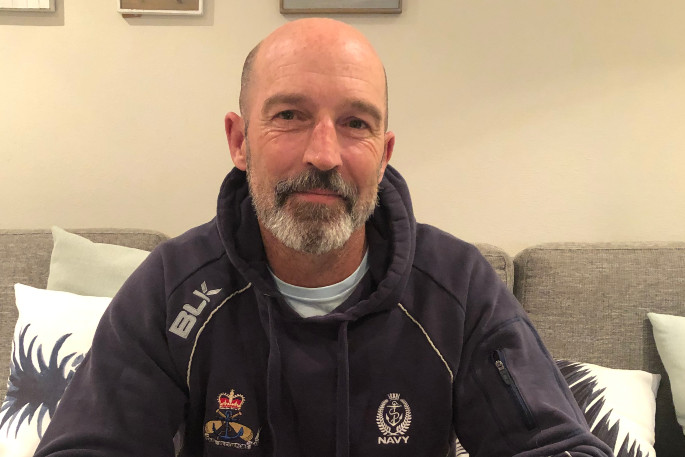 A Tauranga ex-serviceman has turned a Facebook challenge into a fundraiser for ex-veterans struggling with their mental health.
The challenge, called '25 push ups for 25 days', has seen people around the world posting videos doing just that, with the goal of spreading mental health awareness.
Ex-Navy serviceman Matty Jeffries was inspired by the challenge to start a fundraiser for the Tauranga RSA Welfare Fund, which provides a support service for ex-servicemen.
"It has been good to see so many people having open conversations about mental health through the push up challenge," says Matty.
"Awareness is just the first part in supporting something, so I decided to have a go at taking the next step."
Matty served in the Royal New Zealand Navy for 20 years and left four years ago. While his experience in the NZ Defence Force was extremely positive, he knows this isn't the case for everyone.
Rather than posting press up videos, Matty does something different every day to encourage his Facebook friends to donate to his Givealittle campaign.
His posts include history lessons about New Zealand's involvement in conflict, including the Vietnam War.
"I don't suffer from mental health issues, but I'm doing this for the decades of servicemen and women who struggle with PTSD, depression and anxiety as a result of their service.
"We can't help the fallen, but we can help the falling."
Tauranga RSA president Fred Milligan was pleased to hear about Matty's fundraiser.
"It's good to see younger people engage with the RSA. I admire him for helping our Welfare Trust continue its ongoing services."
The Trust pays for a support person to be available weekly to assist ex-servicemen with a variety of welfare needs – from new glasses to mental health support.
"Even if our support person can't help, they have contacts for various other organisations to ensure our ex-servicemen get what they need."
It also provides financial support for welfare cases approved by the Trust Board.
The fundraising page will accept donations until August 19. To donate, visit:www.givealittle.co.nz/cause/ptsd-the-unseen-war
More on SunLive...