Tauranga drifter gets burnt after car catches fire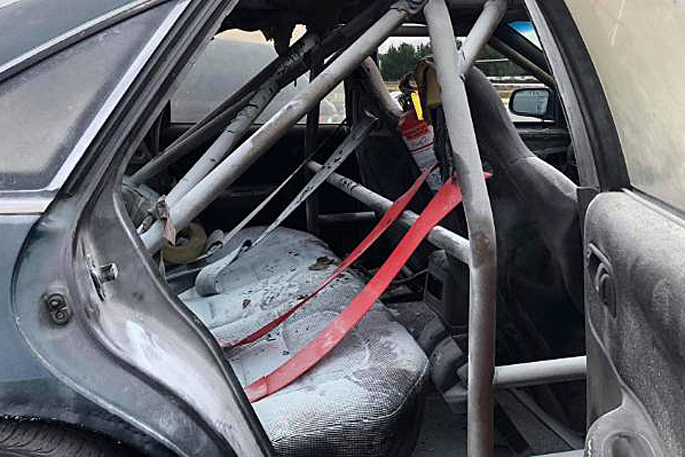 A Tauranga drifter who suffered burns to his face and hands is now urging others to take the dangers of motorsport more seriously.
James Dudley travelled from Tauranga to Taupō over Queen's Birthday Weekend to take part in Drift Antics Motorsport's drifting event at Bruce McLaren Motorsport Park.
In a rush to get out onto the track, Dudley says he forgot to put the fuel cap back on his Nissan Cefiro and as he entered the first turn, the car ignited.
"Gas hit the exhaust and that was that."
The back of the car caught fire and while the emergency crew was quick to respond, both Dudley and his passenger were flown to Waikato Hospital with burns.
Dudley says as he turned around to un-do his belt, the flame got his face and hands.
Dudley, who was wearing an open-faced helmet and no gloves, believes if he had been wearing the correct safety gear, he would not have suffered the burns to his face and hands.
"Every track I go to some people, including myself, hop in their cars wearing hoodies, sweats or old baggy work overalls.
"It's not because it's negligence, it's just because we have such a relaxed approach to it. I have all the correct gear for myself but I just didn't wear it."
Since the accident, Dudley has purchased over $2,500 worth of extra safety gear for his passengers, including a fire-proof suit, gloves, and race boots.
"I'll admit I would give my passengers some shitty, baggy overalls, and if they weren't particularly into motorsport, they wouldn't think anything of it."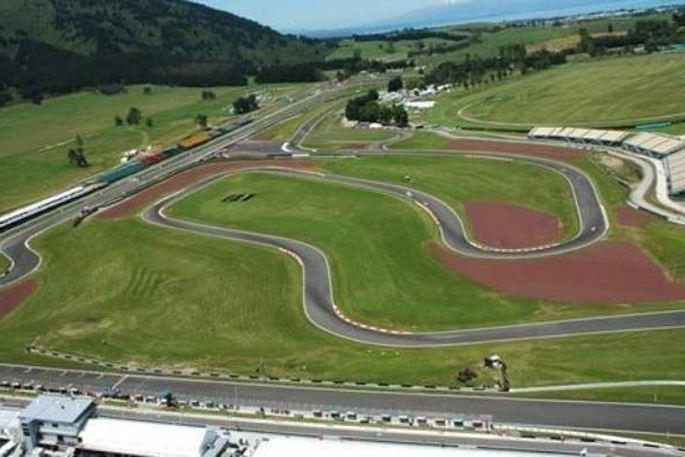 Drift Antics Motorsport Ltd director, Zack Zaidan, says they had never had an incident of this scale in the five-plus years events had been run at the Taupō track. Supplied image/Stuff.
Drift Antics Motorsport Ltd director, Zack Zaidan, says they had never had an incident of this scale in the five-plus years events had been run at the Taupō track.
"The outcome could have been far worse if not for the quick actions of our excellent on-track marshals who acted immediately to put out the fire, and the super job carried out by our on-site medic.
"This incident highlighted the importance of driver responsibility...ensuring their car is in a safe condition on track and running basic safety checks before getting behind the wheel, despite checks carried out by the event team.
"After this incident, every driver on track stepped up and did their best to meet the highest possible personal safety standards for the following day of driving, which was great to see."
Drift Antics Motorsport Ltd has now brought in some mandatory rules for participants which include banning open-face helmets, and are now enforcing full-face helmets with visors, and gloves.
"While race suits are not currently enforced, 80 per cent of drivers at our events wear Federation Internationale de l'Automobile (FIA) approved fire-retardant race suits by choice.
"However, fire-retardant FIA-approved race suits will also be phased in for Drift Antics Motorsport events in the future. As supported by the FIA, full face helmets, suits and gloves give more protection against fire and injury and can buy a driver those few seconds of extra time, which can make a huge difference."
Dudley supported the new changes and hopes others can learn from his mistake.
"Everyday work shoes, old baggy work overalls, hoodies, and sweats are not going to cut it anymore. I just want people to look at what I've done and learn from it."
More on SunLive...