Frustration at closure of Tauranga organic store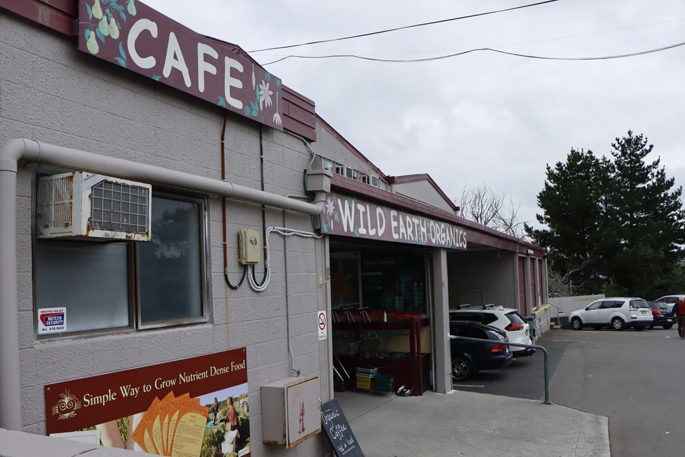 A Tauranga women who lives an organic lifestyle is disappointed by the closure of Wild Earth Organics in Tauranga.
The organic grocery store closed on Friday and the café is relocating to Huckleberry, in Mount Maunganui.
Wild Earth Organics and Huckleberry, also an organic grocer, are owned by the Kraus family – Wild Earth Organics was purchased by Huckleberry in 2016.
Jude Hall is not happy with the relocation because having to travel to Mount Maunganui goes against trying to live a sustainable lifestyle.
"People who eat organics, it's more than just eating organics, it's a lifestyle, it's a philosophy.
"I can drive to the Mount and pick it up, but actually that goes against my grain because part of having organics is lessening the impact on the land as well as the better health value. I can't justify driving to the Mount in one car to pick up organics."
Group CEO for Huckleberry Pablo Kraus says Wild Earth Organics has been a longstanding and integral part of Tauranga's community.
"We have been a proud part of that journey and do acknowledge the burden we take upon ourselves with this decision to close."
The closure of the store has occurred because issues were identified with the condition of the building and when the issues were presented to the landlord they decided not to spend the money to bring it up to a safe standard, says Pablo.
"With the building warrant of fitness recently lapsing, it has resulted in our lease coming to an end sooner than expected."
He says they take the health and safety of their employees and staff seriously.
Wild Herbs natural health store next door to Wild Earth Organics is remaining open and Pablo says they will provide some essential grocery items there.
They are also looking at making Wild Herbs a pick up point for Huckleberry orders for those not wanting to travel to Mount Maunganui, he says.
Closing Wild Earth has resulted in 16 roles being made redundant and three people were redeployed to Wild Herbs or Huckleberry, says Pablo.
Jude says a lot of people shopped at Wild Earth not just for the organics but because the staff are so helpful and friendly.
"They're passionate about organics, it's not just a job for them.
"They are a really good team, they really work well together. You can see that as a customer and I think that Huckleberry are actually losing a really good team of workers."
Pablo says their priority was to find redeployment options and to ensure fair compensation.
Having shopped at Wild Earth for more than six years Jude would have liked to see the store relocate within Tauranga.
Pablo says at this stage, with so much uncertainty in the world, it's difficult to uplift and simply relocate to a new site.
He is thankful they're able to continue serving their customers through the other two locations.
"I really do wish there was a simple way to remain open and serving the community."
More on SunLive...