Councillors called for Baldock's removal as deputy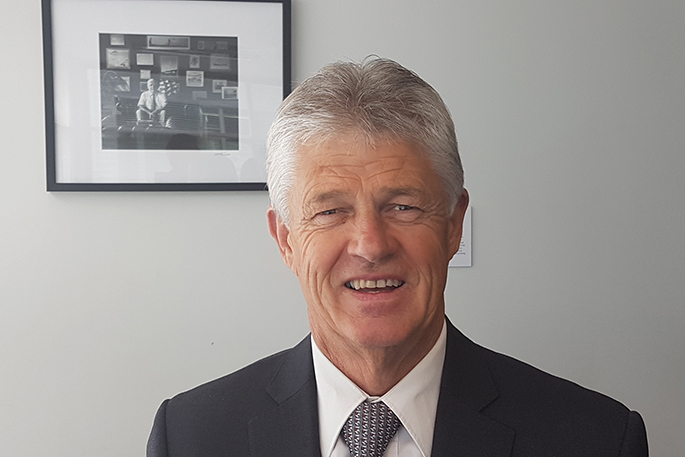 Tauranga City councillor Larry Baldock shutting down debate in a council meeting and telling councillors to shut up during meetings prompted the call for him to be removed as deputy mayor.
Six Tauranga City councillors came together and sent a requisition letter asking for Baldock to be removed from his position, which resulted in his resignation earlier this week.
Councillors Andrew Hollis, John Robson, Kelvin Clout, Steve Morris, Dawn Kiddie and Bill Grainger sent a requisition letter to council chief executive officer Marty Grenfell on May 26.
The letter asked for a council meeting to be held on June 17 for the purpose that Baldock be removed as deputy mayor, and for a vote to be held to appoint a new one.
In Tuesday morning's council meeting, Mayor Tenby Powell announced Baldock's resignation and appointed Tina Salisbury deputy mayor.
Steve Morris says by appointing a deputy and foregoing the vote requested, Powell has usurped the democratic process.
Morris says the purpose of the letter is to enhance democracy at the council and to try and create more transparency in the mayoral office.
"The letter was signed first of all to enhance democracy because there's been, unfortunately, an authoritative style leadership deployed."
Morris says one of the reasons for putting the letter forward is because Baldock stopped debate about the Elizabeth Street upgrade in a council meeting on May 19.
He says in other meetings Baldock chaired, if there were topics the former deputy mayor disagreed with, they were shut down.
Morris says there have also been occasions where councillors have been told to shut up.
"The views of those elected by the people actually matter because we represent our communities and our communities' views. So when we're not heard, the community is effectively shut out and that's not right."
Grainger says by Baldock not allowing other councillors to have their say about the Elizabeth Street upgrade it is "democracy gone by the wayside and was not good at all".
Clout says there has been a lack of leadership from the mayor and deputy.
"We've got 11 elected members and there was very little engagement from the mayor and as such Larry, the deputy mayor, has been the main interface.
"I don't feel that we've had a positive relationship with Larry. There hasn't been perhaps the free and frank discussions that we would normally like to have, with Larry often stifling some of those discussions."
In a written statement Baldock says he strongly believes the mayor should be free to appoint a deputy that he has confidence in and can trust.
"The Local Government Act 2002 was amended in 2012 for that very reason, and to avoid situations which had occurred previously where mayors had to accept deputies appointed by the majority of councillors.
"It was clear to me that the only way to restore that choice for the mayor was to be prepared to resign before the proposed council meeting on June 17 and therefore prevent what, in my view, would have been a damaging process for council and the city."
He says that after the elections last October, he did not seek the position of deputy mayor, he was approached by several people urging him to consider it, in order to provide assistance to the newly-elected Tenby Powell, who had no previous local government or political experience.
The same six councillors who called for Baldock to be removed from the deputy mayor position also sent another requisition letter on Tuesday, requesting a meeting for the vote they originally asked for to elect a deputy mayor.
More on SunLive...