Farmers Tauranga development back on track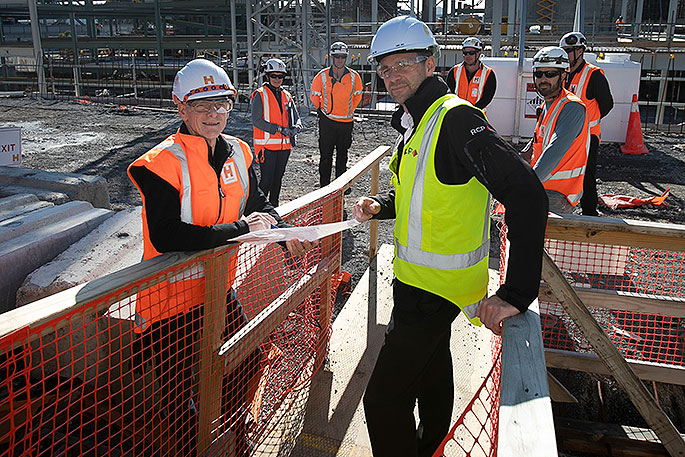 Farmers Tauranga Development is back on track post-lockdown and set to deliver its planned multi-use development in the heart of the city by 2021.
The major $200 million development – set to revitalise Tauranga CBD – is still going ahead in its entirety despite the uncertainty of needing to halt work during the nationwide lockdown.
The site, which will be host to the country's new flagship Farmers store, 97 high-end apartments, 23 luxury townhouses, dining precinct, and additional retail, will bring a new lease of life to Tauranga city.
"As with many industries across New Zealand, at the time of lockdown the unknowns outweighed the certainties and everything was on the table," says Brett Nicholls Elizabeth Properties Ltd Project Manager – responsible for overall management of the project.
"The lockdown knocked everyone around and it was tough to know what the right course of action was. All options regarding the development had to be considered during the lockdown period. It was a difficult time.
"But we are thrilled today to announce that Elizabeth Properties has put the future of the city at the heart of their decision to continue with the development as planned. This show of faith to commit to continuing on the development as planned pre-lockdown is what we need right now- to get Tauranga city moving again in the right direction."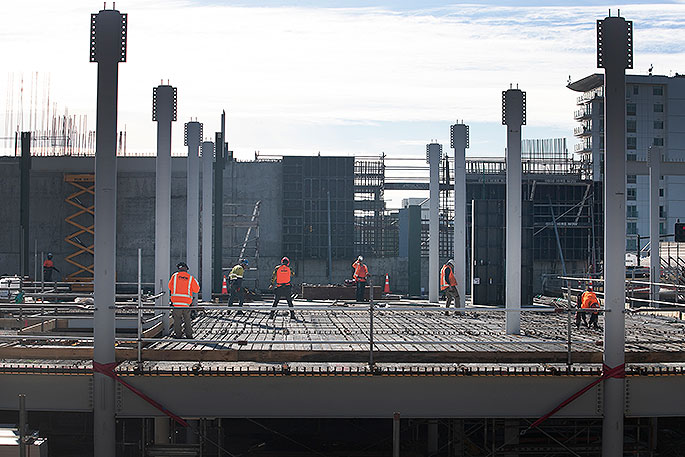 Post-lockdown site photo.
Elizabeth Properties are currently working on revised timings considering the unavoidable delays caused by the lockdown, however, are confident that the development will be complete close to the original 2021 deadline.
On Tuesday of last week, it was announced that the Tauranga City Council's comprehensive streetscaping plan of Elizabeth Street had been approved.
"It's really exciting to hear the surrounding areas will also come to life through the council's planned streetscaping, to add another layer of vibrancy to the city centre and create a CBD of which locals can be proud," says Brett.
Construction of the lower level of the new flagship Farmers store is almost complete, and the upper level of the store is progressing well with the first columns for the apartment towers going up this week.
In March, the excavation of the basement was completed and during Alert Level 3 progress was made on the basement car park with the ramps now extending down to four of the five levels of parking. Once complete, the car park will house nearly triple the number of car parks previously available to customers.
"All teams involved are pleased to be back working at pre-lockdown levels, working double shifts to maintain social distancing requirements, and we look forward to sharing our progress with the community again," says Brett.
To keep up-to-date with the development's progress or register your interest in an apartment or townhouse, sign up at www.farmerstaurangadevelopment.co.nz.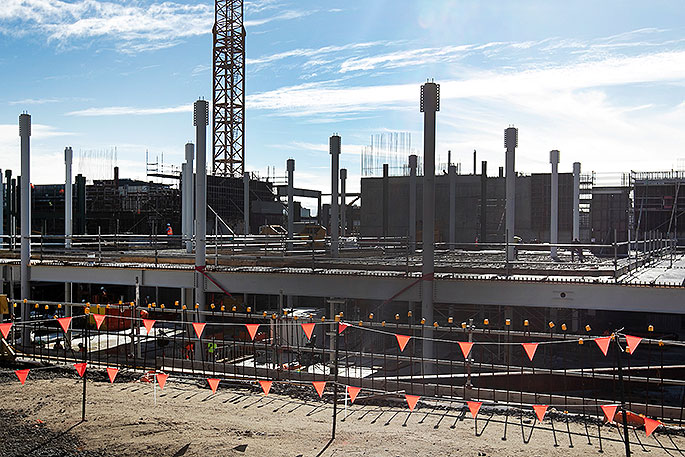 The first floor of the new flagship Farmers store is almost complete.
More on SunLive...