Survivor recounts SH29 crash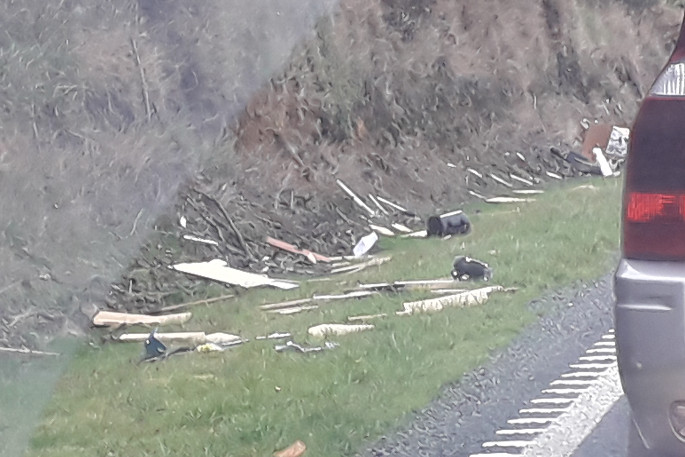 A driver involved in a crash on the Kaimai Range says he is lucky to be alive.
John, who didn't want his last named used, has spoken to SunLive after a vehicle rolled over the top of his car on State Highway 29 on Sunday afternoon.
Emergency services were called to a two-vehicle crash at about 3.30pm.
Two men were taken to Tauranga Hospital with moderate injuries.
John says a vehicle was travelling at "massive speed" towards him, just moments before it hit a bank and rolled over the top of his car.
As the vehicle approached, John quickly made the call to slow right down and veer towards the middle of the lane.
"I couldn't go left because there was a bank and I couldn't go right because there were multiple cars were coming towards me on the right-hand side."
John and his wife managed to walk away from the crash without any injuries.
He says if the situation was different, they could have been killed.
"If the timing was a couple of seconds off, or my reactions were different, then we both could have been killed."
He is now urging other drivers to pay attention to the road and to drive safely.
A police spokesperson says officers are investigating the crash.
More on SunLive...