Breathing colour into Tauranga history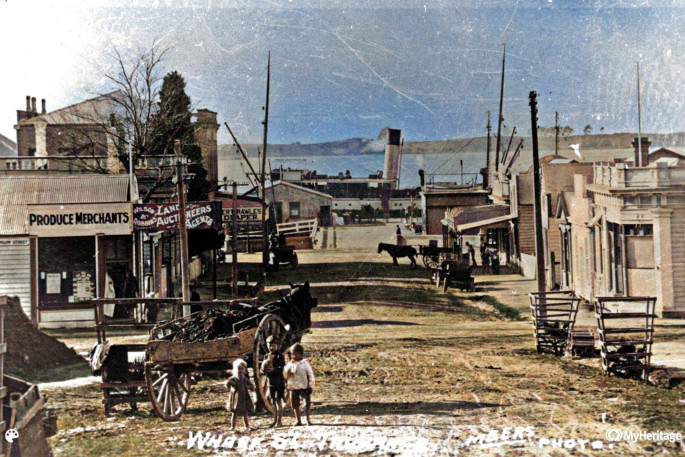 During the COVID-19 lockdown, local author and Tauranga Historical Society member Debbie McCauley noticed that MyHeritage was offering their colourisation tool free online.
Naturally curious, she decided to colourise some older black and white images of Tauranga, to see what they would look like.
"As a small child I thought history happened in black and white due to all the black and white photographs," says Debbie.
She found that adding colour added a depth to the images, drawing her in to a deeper understanding of the day-to-day life around Tauranga.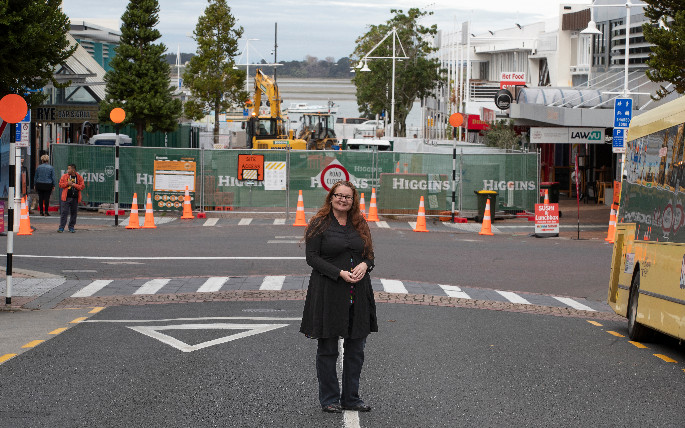 Debbie McCauley standing in Wharf St, Tauranga. Photo: John Borren
"During the colourisation I found myself reconnecting with the history of our town in a new way.
"It brought a depth of empathy with those people in the past that perhaps I didn't feel as greatly with the black and white images."
Sharing the images on the Tauranga Historical Society's Facebook page, she also found that the reaction from the public was overwhelmingly positive, with numerous comments posted and the album of photos being shared more than 100 times.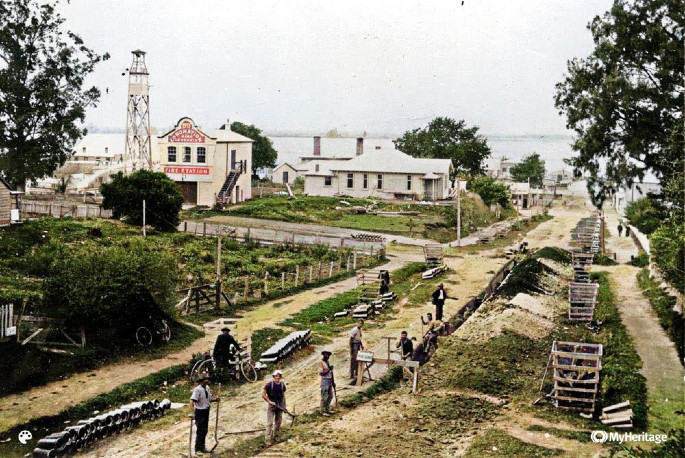 TCL 99-746 (colourised 2020) Workmen laying drains in Wharf Street, Tauranga c 1911-1912
"Thank you so much for these wonderful photos, I work in a rest home in Katikati and I know a lot of my residents will love seeing these photos. One of my residents is a descendent of the Vesey family, she especially will absolutely be over the moon to see them," says one reader.
"I am a descendant of John Lees Faulkner, through his son Joseph Te Kira Faulkner. Love seeing these pictures in colour, thank you for sharing," says another.
One of the photos shows workmen laying drains along Wharf St, about 1911. Another shows Wharf St from the intersection with Willow St about 1914. There are photos of Tauranga wharf and waterfront, local shops, Faulkners' store about 1920, and camping at Mount Maunganui in 1931.
"Colourisation can breathe new life into images that people have become familiar with," says Debbie. "Many people have re-engaged with images in a new way."
She also believes that the colourisation can build a bridge between the different generations of photographers and photography, between our past and our present.
"Sharing the colourised photographs led to many queries as people wanted to find out more information. People were also contributing their own information and memories."
"It's amazing how colour makes it easier to comprehend what life was like," says one reader on Facebook. "Seeing the grass everywhere and dirt roads… us experiencing the stillness of COVID lockdown right now… I feel that one can better comprehend that life was so much simpler back then."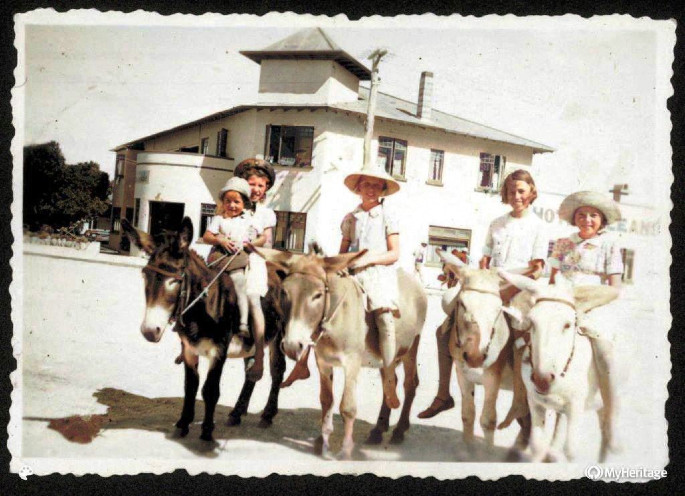 TC 06-354 (Colourised 2020) Jellie family on donkeys c 1942
More on SunLive...