Ready or not here comes Jan van der Ploeg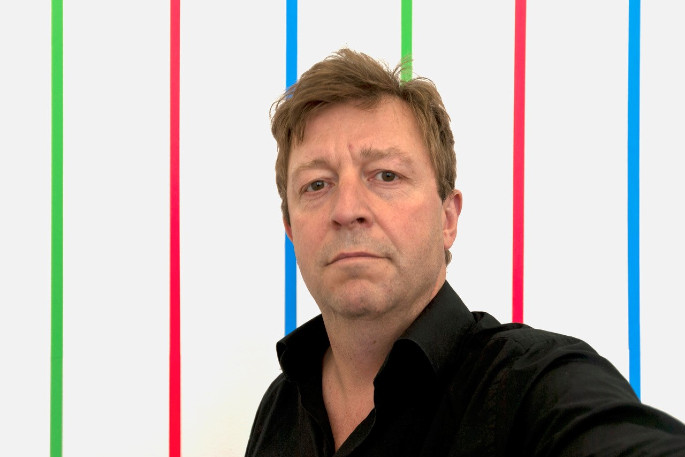 The Sumer Gallery is presenting 'Ready or Not', an exhibition of new work by Dutch painter Jan van der Ploeg.
This is his first solo exhibition with the gallery, and features a selection of works from his most recent series of paintings, all of which were produced over the past eight weeks in the artist's Amsterdam studio whilst under Covid-19 lockdown.
These works are accompanied by a new wall painting commissioned specifically for Sumer.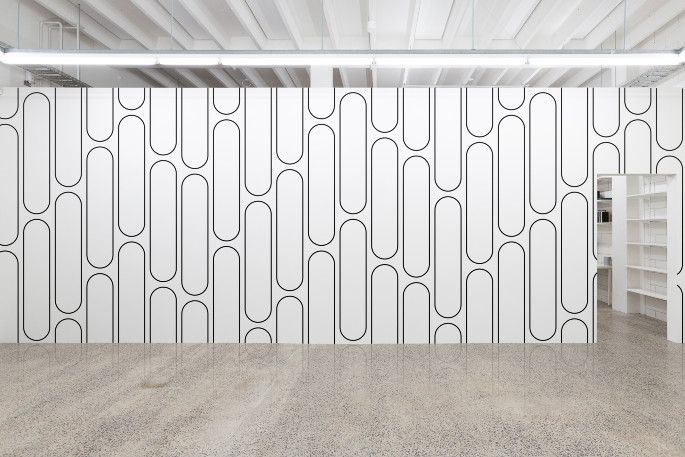 Wall Painting No. 490, Untitled (THE NEW NORMAL) 2020. Acrylic on wall 320 x 1700 cm by Jan van der Ploeg
Well-known for his distinctive brand of colourful and exuberant pop-abstraction, Jan predominantly works between large-scale wall paintings and smaller paintings on canvas and board.
Most notable to this series is his recurrent use of the iconic pill-shaped 'grip' motif – a form for which his work is now synonymous. This motif first appeared in his work in the early-nineties.
His paintings, with their modularity and utilitarian approach, can be seen as a continuing engagement with various dialogues surrounding abstraction and reductive art; reaching back across the past century to the present moment with specific touchstones on Minimalism, De Stijl and Op Art. And yet Jan's work is somewhat unconventional in this sense, breaking with tradition for the use of recognisably appropriated forms and motifs. Not only does his work knowingly reference aspects of earlier artists' work – Piet Mondrian, Theo van Doesburg, Richard Artschwager, Gordon Walters – it also borrows from more prosaic and mainstream sources: brand logos, dingbat symbols and industrial packaging design.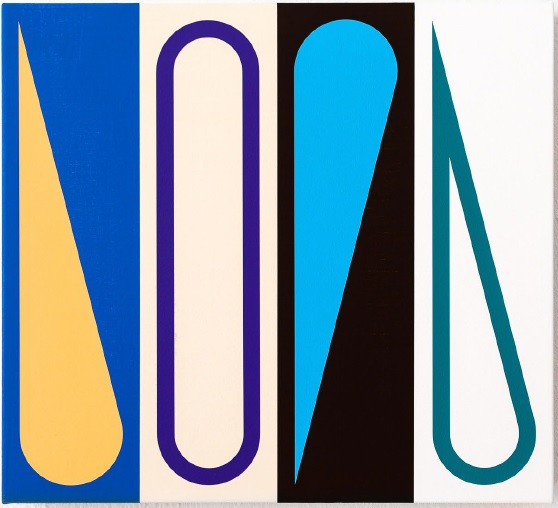 Painting No. 20-14, Untitled (THE NEW NORMAL) 2020. Acrylic on canvas 36.25 x 40 cm by Jan van der Ploeg
In Jan's work, we see an understanding of abstraction as a visual ordering which, like everything, does not exist in a vacuum and is always, to greater or lesser extents, referential and connected.
He has had a longstanding relationship with New Zealand and Australia, regularly exhibiting in both countries since his first exhibitions here in the mid-nineties. His work continues to be exhibited extensively across Europe, North America and Oceania. Notable institutional highlights include The Hammer Museum Los Angeles, MoMA PS1 New York, Ludwig Forum Aachen, Kunsthaus Baselland Basel, Museum for Concrete Art Ingolstadt, and Stedelijk Museum Amsterdam. His work is also represented in major public, corporate and private collections both in Europe and Australasia, including: Museum Boijmans Van Beuningen Rotterdam, Kunstmuseum Den Haag, Daimler Contemporary Berlin, Museum Ulm Ulm, Christchurch Art Gallery, Dunedin Public Art Gallery, Art Gallery of Western Australia Perth and Chartwell Collection Auckland.
Sumer's physical gallery remains closed until further notice but Jan's exhibition is available to view virtually, via their website www.sumer.co.nz, viewing room and downloadable PDF catalogue. The exhibition runs until June 20.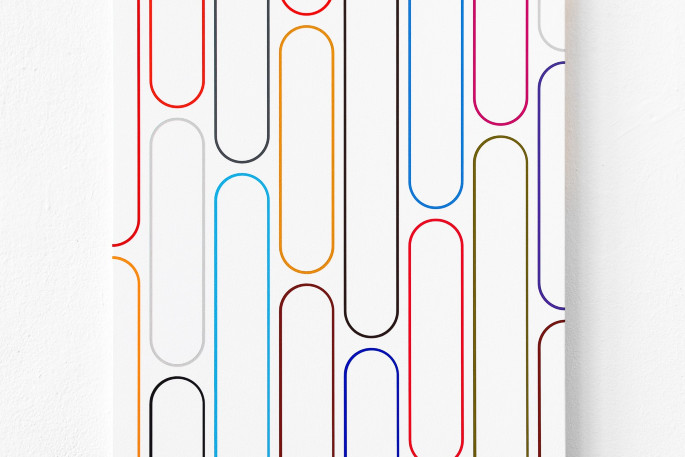 Painting No. 20-19, Untitled (THE NEW NORMAL) 2020. Acrylic on canvas 57 x 49 cm by Jan van der Ploeg
More on SunLive...