Power cut in Tauranga after midnight crash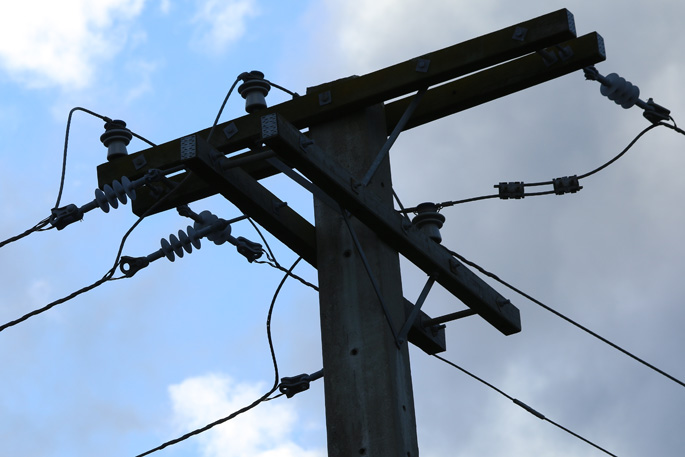 Power is out to homes in a Tauranga suburb this morning following a crash.
Powerco.co.nz is reporting that a vehicle has struck a pole in Bellevue, causing a power outage.
The power went off around midnight, according to the power company's website.
A total of 237 properties in the Bellevue area have been affected by the outage.
Contractors are working to fix the pole.
Powerco estimates to have the supply returned around 4pm today.
A police spokesperson says a car hit a power pole intersection of Oriana Cr and Sherwood St just after midnight.
"The road was blocked for a time while the power lines were down.
"The sole occupant appears largely uninjured,"
Police are speaking with the driver about the crash.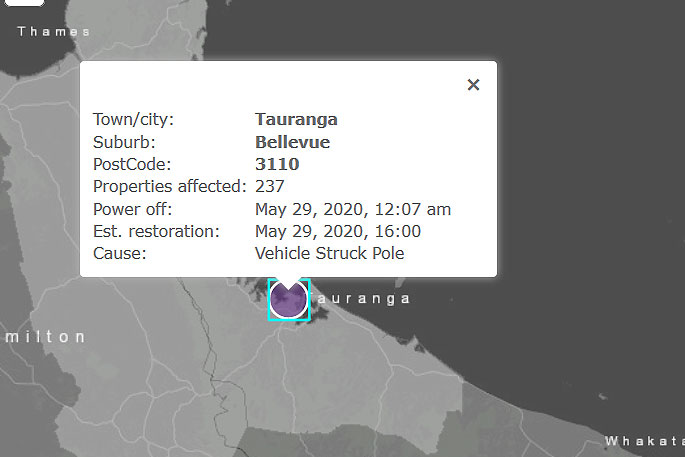 More on SunLive...