Pest trap deliveries resume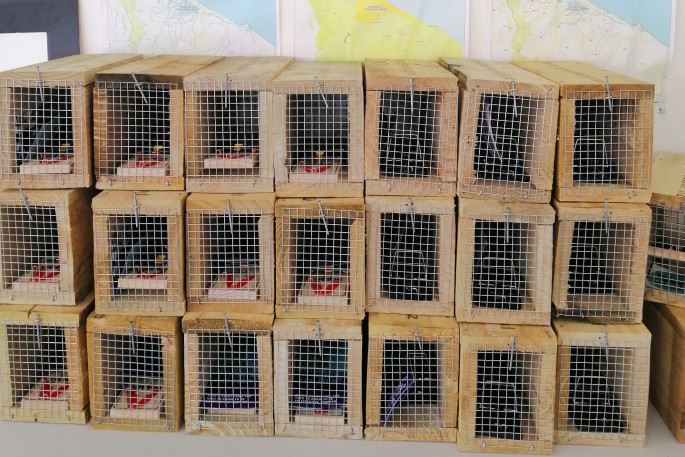 April's Lockdown was bad news for nature's nasties with Predator Free Bay of Plenty recording its largest number of pest trappings.
Predator Free Bay of Plenty is now fully back in business and distributing traps to back garden trappers now that the country has returned to Alert Level 2.
"We have about 100 people on the waitlist for trap distribution," says Predator Free Bay of Plenty coordinator Fiona Lavin.
"They were all aware that they couldn't receive a trap until Level 2, but are all ready to go. They have received an introduction video on the tunnel as well as information on the wooden and plastic traps so they can decide which trap they would prefer."
Fiona says that registrations for the traps were all done by email.
"So traps and tunnels just need to be dropped to them, to enable a contactless service."
The pest traps are usually made at the Men's Shed at Tauranga Historic Village.
"We are now allowed back into the Historic Village, so from Monday we should be back at the Envirohub office able to distribute tunnels and traps again."
Many of the local coordinators were unable to distribute all of their traps prior to lockdown so still have them stored at their homes. Fiona has contacted them to organise deliveries by suburb. At Alert Level 2, the aim will be to deliver the traps without contact.
"I want to thank everyone for their patience and also congratulate our backyard trappers on our biggest ever month of trapping! There were almost 800 pests caught!
"It may seem a small number in the overall scale, but if you think of the number of birds and lizards that these 800 pests could have killed it is making a difference.
Fiona also would like to encourage people to support any trapping groups that are on reserves or conservation land.
"Many have been unable to operate at Level 3 and none at all at Level 4."
To join Predator Free BOP and the battle for our backyard birds go to: www.predatorfreebop.nz
More on SunLive...