Papamoa chef aims to make mighty difference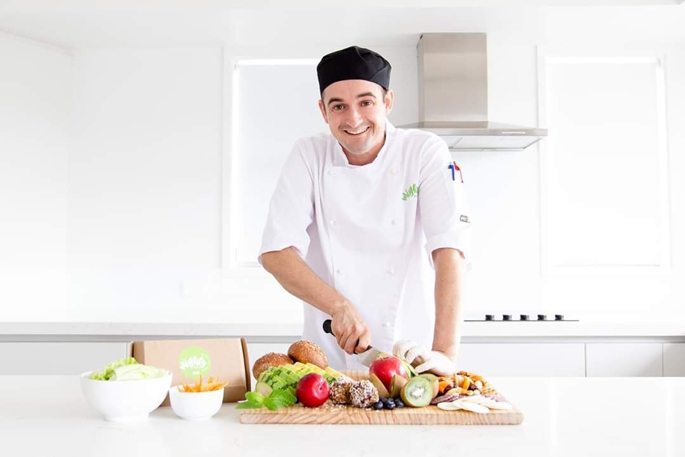 A Papamoa chef who has experienced first-hand how changing your diet can improve your life is on a mission to do the same for children.
Andrew Hughes has started Mighty Full a company that delivers fresh homemade lunches to schools.
The chef wants to give parents a convenient option that isn't processed food with lots of additives.
"I've become passionate about providing healthy, nutritious food for school children.
"I've had my own health struggles in the past with food."
Andrew suffers from asthma, eczema and has a nut allergy but by cutting out dairy and processed food then adding in healthy fats his health has improved hugely.
"I've changed my life around and changed my health around by choosing healthy food and it's made a big difference in my life and I want to reach other people as well."
He makes everything for the lunches from scratch except for the bread and his baking is low sugar or refined sugar free.
The 31-year-old became passionate about children's health when he was working as a chef at early learning centres last year.
He started working in the centres to gain work life balance after working long hours as a restaurant chef but discovered a desire to improve kids well-being.
"I got really good feedback from the teachers. They were really stoked about the changes we were making because they noticed that difference in the classroom, not so grumpy and more focus in the children, they were able to learn better.
"Even though we're talking under five-year-olds, there was still a big difference, more of an attention span.
"That became my passion, just making a difference and investing in children's health."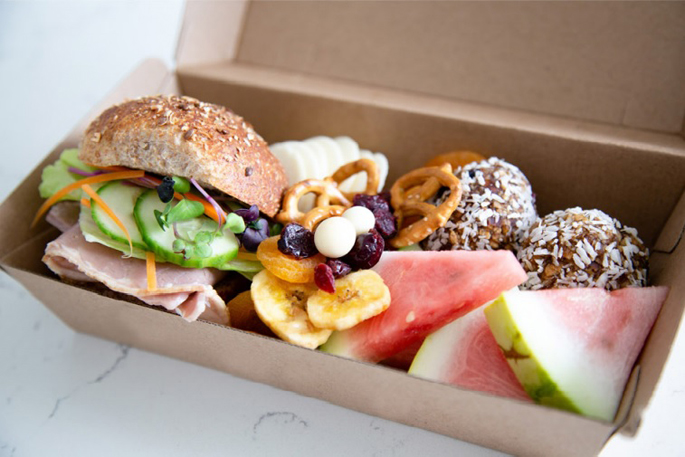 A Mighty Full lunch. Supplied image.
Andrew came up with the idea for Mighty Full late last year and launched it at the start of term one but his deliveries came to a sudden stop when schools shut because of the COVID-19 lockdown.
He has started again now school is back and is making 10 lunches a day but he wants to expand and has the capacity to do 200 lunches on his own from his certified home kitchen.
The price of each lunch includes delivery and Andrew is currently delivering to three schools between Papamoa and Mount Maunganui but he hopes to expand Tauranga wide.
"I'd like it to be sustainable so that I could I can live off this as an income. That'd be my dream to live out my passion.
"I'd love to expand to a commercial premises eventually this year and actually invest back into the community and employ local people."
He also sources the produce locally, uses fully recyclable packaging and caters to different dietary requirements.
Even though Andrew has big ambitions he is happy that he can make a difference one lunch box at a time.
For more information on Mighty Full visit the website.
More on SunLive...