Oropi residents fed-up with "boy racers"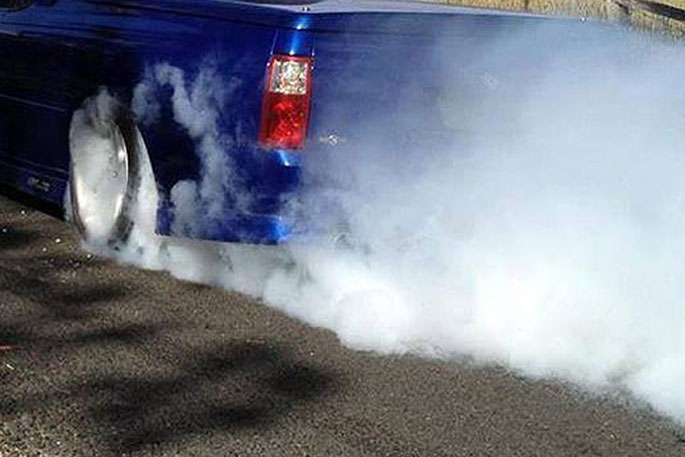 An Oropi resident says the community is fed-up with what she calls boy racers, congregating late at night and using roads in the area as a racetrack.
Cris Johnston was woken late on Friday night to the noise of cars speeding down her road.
"People, including me, were woken by the noise of several vehicles, and it would seem residents are increasingly seeing red," says Cris.
Driving around Oropi, Hereford and Pyes Pa roads is a long-time favourite circuit for boy racers in Tauranga, she says.
Police say they received several calls on Friday night about multiple vehicles congregating and driving loudly in the area.
They conducted area searches but were unable to locate the vehicles.
Frustrated residents took to a community Facebook group the next day, expressing concern about the ongoing congregations.
Cris says that one person on the Facebook page said there were about 20 vehicles involved in the previous night's antics.
"People in Oropi are just fed-up with it - it is frequent. They use the Oropi and Pyes Pa loop as a racetrack and drive round at a really excessive speed.
"It can be quite intimidating because they are so noisy and they are a risk to other motorists."
On the Facebook group residents also discussed taking matters into their own hands to solve the problem, Chris says.
"Some people are suggesting road spikes could be the answer."
Acting Senior Sergeant Wayne Hunter says police are aware this is as an ongoing problem for Oropi residents.
But he reiterates it is not the only rural area in Tauranga where vehicles congregate and race.
"Police continue to work with the local authority to determine where obstacles can be put in place to deter vehicles from racing in rural areas.
"Police ask that the public continue to report this kind of behaviour."
More on SunLive...