Many NZ households in financial difficulty- survey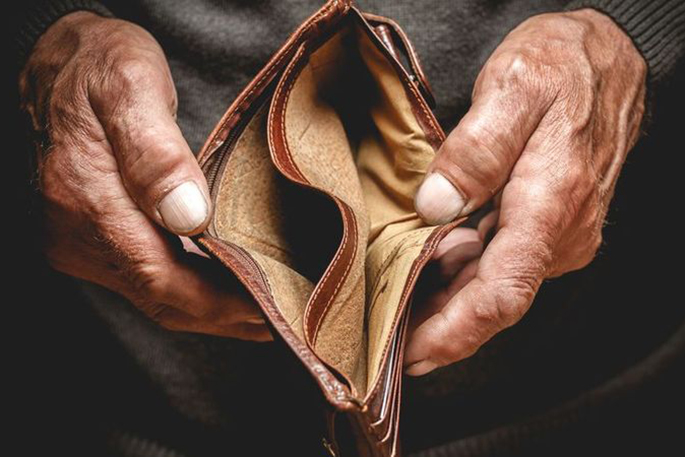 A new survey has found 40 per cent of households are at risk of falling into financial hardship since COVID-19, and a third were already in difficulty.
The Commission for Financial Capability surveyed 3000 households in the last two weeks of the level 4 lockdown and is part of an international study in eight countries.
Even at that point, it found 34 per cent of New Zealand households reported being in financial difficulty, with 10 per cent of households having missed mortgage or rent payments and Māori, Pacific and young people the worst affected.
Retirement Commissioner Jane Wrightson says these groups also had a higher rate of accessing the wage subsidy.
She says when that ends, many could struggle, with 40 per cent of households reporting that they are at risk of tipping into financial hardship.
"These are people who are bit younger, they're 18 to 34, a high proportion of Asians, 14 per cent, give or take a bit. These are people with high consumer debt, high mortgage debt, they've probably got children, they may have only one income and their financial resilience is extremely fragile."
She says this group was disproportionately accessing the wage subsidy early and they are also a group which is not used to reaching out and getting help.
"Largely speaking, apart from high mortgage or rent or consumer debt, they've been sailing along, sort of alright, but the impact of COVID means they have either had reduced hours, lost their job and things are getting very tough."
People panicked when they started to get into financial difficulties, says Jane.
"There was a really high increase of inquiries into trying to get their Kiwisaver money out, which is a terrible thing to do, it's an investment scheme meant for the long-term, there was a high level of enquiries about mortgage holidays, which is not a great thing to do unless you're in serious trouble because you simply have to pay more at the other end."
People were also making inquiries about moving to a lower risk Kiwisaver fund.
Jane says there is a generation which has not yet been through a financial shock.
"So they've had 10 years of Kiwisaver watching the balance go up and up and up and they think it's money in the bank, but it's an investment account so it will go up and down and the worst thing you can do is change your fund or try and get the money out when the market's heading down because all you're doing is crystallising the losses."
Jane says it is better to leave it alone and those who are really worried should talk to their provider.
At this stage the enquiries have not translated into applications, so people may have just been considering these moves, but it is still worrisome, she says.
Jane says one of the core problems is people's lack of savings and people who have no savings have no buffer for when things go wrong.
She says New Zealand overall has the lowest saving record in the OECD.
The survey indicated that half of the group who were in a precarious financial situation had already borrowed money to buy food or other essentials over the last four weeks of the lockdown and 17 per cent of that group were in arrears for rent or mortgage payments.
Jane says it shows that people in this situation need to be accessing budget advice.
She says it is a good time for people to get their financial affairs in order by using things such as sorted.org.nz which is an independent budgeting website, to talk to debt providers, to talk with family and to think about how to save a small amount on a regular basis.
It's also important for the government to consider how to improve New Zealander's level of financial literacy, says Jane.
More on SunLive...