Crayfish quota changes welcomed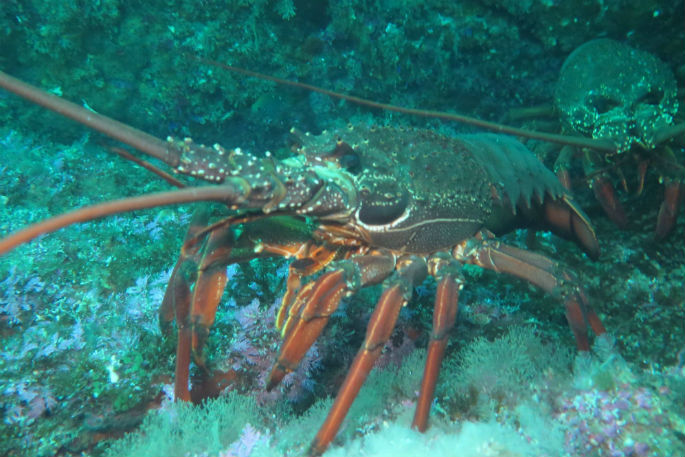 The new measures to constrain recreational crayfish catch and help address illegal take in the CRA 2 fishery (Hauraki Gulf / Bay of Plenty) is being welcomed by the NZ Rock Lobster Industry Council.
In the Hauraki Gulf/Bay of Plenty fishery, known as CRA 2, the recreational daily bag limit has reduced from 6 spiny rock lobsters per person to a new daily limit of 3.
The new rules will be effective from July 1.
But the more than two year delay in their implementation has been frustrating, says council CEO Mark Edwards.
"A 60 per cent catch limit reduction was put in place for the commercial fishery in April 2018.
"This followed two years where the commercial operators had voluntarily reduced the commercial catch by 50 tonnes in each of two seasons, recognising that reductions in catch were necessary to prevent further depletion of the fishery. "
The bag limit reductions for recreational fishers have been widely supported by recreational groups, who at the time acknowledged the need to play their part in rebuilding the stock – but process delays and poor information have resulted in an unacceptable lag in implementing complementary measures for the recreational sector, says Mark.
He says even now, there is real doubt about the effectiveness of the measures because there is so much uncertainty about estimates of recreational catch.
"This information gap continues to compromise sustainable management of the fishery.
"However, there are some positive signs for the fishery. Catch rate information, the key index of abundance, suggests a marked improvement in the fishery, with positive trends in all areas of the stock from East Cape to Mangawhai in the north," says Mark.
"Good information is generated not only from statutory reporting from commercial vessels, but also from an extensive program of voluntary logbooks and tag and recapture of lobsters that has been undertaken by the industry at their own cost for more than 20 years."
Mark says the industry supports the introduction of telson clipping.
"The extent of illegal catch is highly uncertain, but telson clipping will help expose poaching and black market activities that impact the stock and deprive the legitimate customary, commercial and recreational sectors of fishing success."
More on SunLive...