Tauranga locals hold onto lockdown positives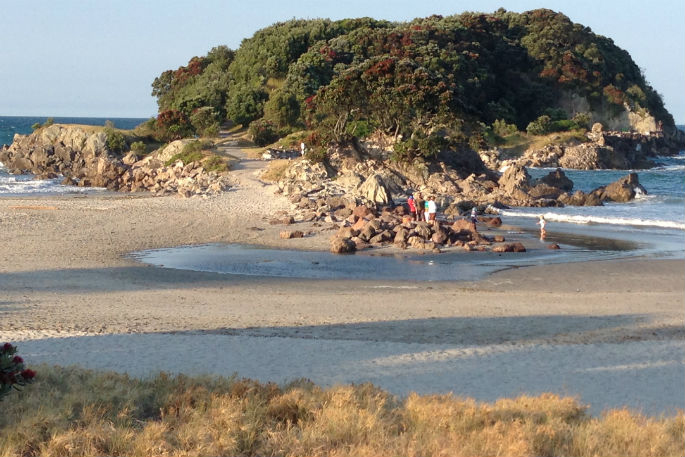 A new campaign urging Bay of Plenty residents to embrace 'the best of lockdown life' is underway to help people permanently adopt some great environmental and social habits.
Envirohub Bay of Plenty had devised nine eye-catching images for billboards and social media advertisements which draw attention to all the positives our community experienced during level 4 lockdown such as cleaner air, waterways and enjoying a simpler way of life.
"Lots of people found so many advantages to lockdown so we want to capture what we gained and keep that going," explains Envirohub Project Manager Liesel Carnie.
The authentic hand-drawn illustrations are accompanied by messages such as 'you rode and walked on streets that felt safe – now leave the car at home.'
And 'you saved millions of single use cups from the dump – now bring your own cup.'
Other advertisements urge people to be a 'kind neighbour', 'look after our oceans', 'shop smart and local', 'slow down with nature' and to 'keep life kind and simple'.
The images have proved especially popular on Instagram with people adding their own comments and ideas on what aspects of lockdown life they wish to hang on to.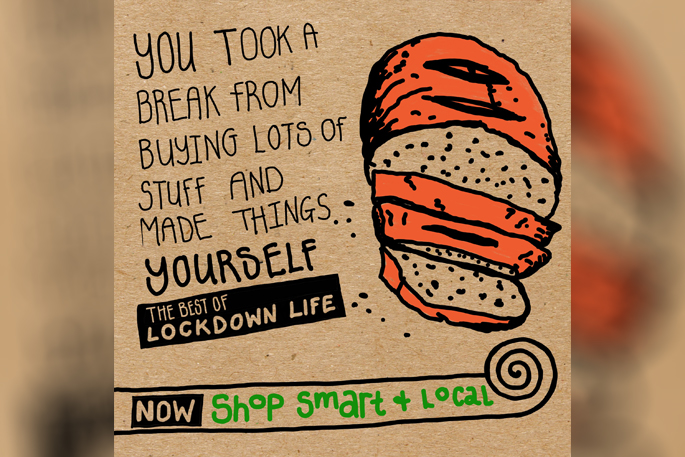 One of the images devised for the Envirohub Bay of Plenty lockdown campaign.
Liesel says the original topics were decided upon after Envirohub asked the community and their network of contacts for input on what they loved most about being at home.
"Lots of people loved going for daily walks and reconnecting with nature. So we came up with slogans like 'you heard the birds because our streets were peaceful – now look after our birds.' It's also worth remembering 'you got to know people, waved hi, shared fruit and felt more connected.' We really want people to embrace those things before going back to their old habits again."
Envirohub is a charity responsible for environmental education and advocacy in the Bay of Plenty.
Their 'best of lockdown life' campaign is backed by BayTrust, Social Link and the Sustainable Business Network and will run until the end of this week.
"I think there's the idea that you have to be perfect to make a change," Liesel says.
"But if we all make one little change and do it as regularly as possible, it does make a massive difference.
"If you get everyone in the Bay of Plenty to just do one of those changes, like take their own keep cups along to cafes, that's tens of thousands of single use cups that won't end up in our landfills. Now is the time to embrace the wonderful lessons we have learned over the past few months."
More on SunLive...