Community rugby preparing to return to the field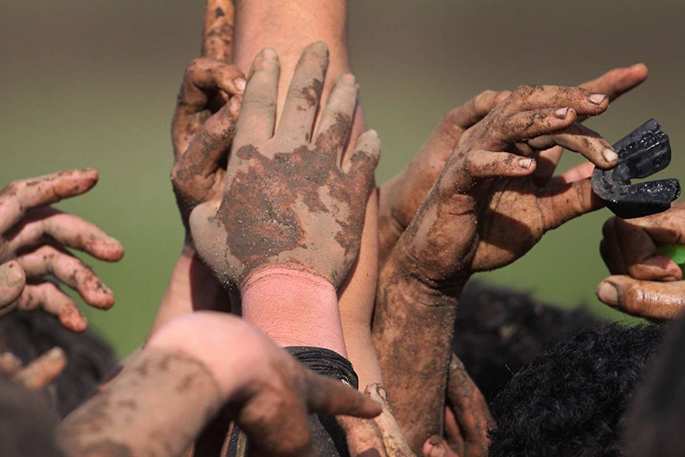 Community rugby is taking another step closer to getting back on the field, with the relaxing of gathering numbers from 10 to 100 to take effect from 12pm Friday, May 29.
Once clubs have completed their Return to Training COVID-19 Safety Plan, their teams can start training from this time.
This means on Friday we will officially move into Phase 2 "COMMENCE TRAININGS" of Bay of Plenty Rugby Union's three phased return to play plan.
"A number of our clubs have worked really hard to prepare for getting their teams ready to train," says Community Rugby Manager Pat Rae.
"Some have submitted their "Return To Training" safety plans and have hygiene protocols and a contact tracing system ready to go. Once the club's plans have been approved, and those clubs that use council fields have their bookings sorted, teams will be able to get back on the paddock and train."
The Bay of Plenty Rugby Union has also been working hard to provide all of our coaches with some resources and support around preparing their players for a graduated return to play training programme.
Coach Development Manager Kyle McLean and Steamers Strength and Conditioning Coach Thomas Stebbing presented an online workshop for our coaches recently and Stebbing has designed a generic, training programme with video tutorials for use by the players.
"It's important that our coaches and players take the same cautious and planned approach to training that all of us have been following to get to where we are, so that we get back on the field safely, both from a fitness perspective but also with Covid-19 health and safety perspective as well," says Rae.
The loosening of gathering numbers by the Government to 100 now provides all of our competition committees with the final piece of the puzzle that they need to formulate their competitions for all of our community rugby teams.
"Our various competitions and draws should be able to be locked in over the next couple of weeks, giving more clarity to all of our stakeholders on start dates and season lengths."
More on SunLive...