PSA fight helps kiwifruit company through pandemic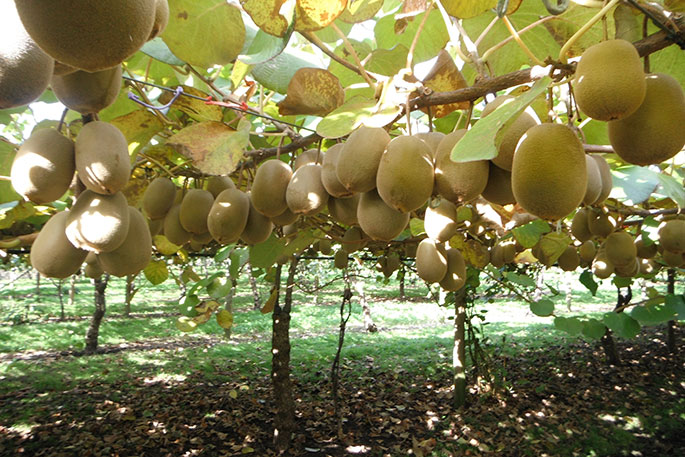 Confronted with the challenge of harvesting 15 million trays of class one kiwifruit during a global pandemic, one Bay of Plenty company has discovered they were already equipped to adapt to stringent new procedures.
On March 25, and just two weeks into a bumper kiwifruit harvest, horticulture management company JACE Group were faced with the uncertainty of how, if at all, they were going to pick and pack a bumper season of kiwifruit.
There was relief when they were deemed an essential service as part of the food distribution chain and were able to continue operations.
But the move came with the responsibility of adhering to strict health and safety protocols and managing the welfare of their 700 plus permanent and seasonal staff.
"Although we were prepared with a risk management policy around pandemics, we had no playbook on how to best navigate the reality that was faced by COVID-19," says Director Craig Lemon.
"There were unprecedented levels of anxiety and uncertainty among our staff and growers that we had never faced before.
"But what we quickly realised was that systems and procedures developed as a result of our battle to contain and manage the PSA bacterial disease over the last decade meant we already had disease control systems in place for our orchards. We just needed to slightly adapt these for our packhouses" says Lemon.
JACE Group Limited, owned by Directors Craig Lemon and Jan Benes, oversees the full supply chain of kiwifruit from the orchard to the consumer across its five subsidiary companies which include MPAC (Mount Pack and Cool Limited), Gro Plus, Southern Orchards Limited, APAC (Auckland Pack and Cool Limited) and Kiwi Green New Zealand Limited. Locally owned and operated, the company has been based in the Bay of Plenty since 2003.
General Manager of MPAC, Brendon Lee, was at the coalface with daily updates to staff.
The advantage of having pre-existing stringent health and safety protocols meant they could provide a sense of comfort and security for their staff that helped minimise the stress created by COVID-19.
"New Zealanders were being told to stay home, but as an essential service we were continuing to work, so clear and careful communication was key," he says.
"Concerned employees needed to know that MPAC was doing everything it could to keep them and their families safe and healthy."
With this year's harvest anticipated to be even bigger than 2019, the company also had to reassure anxious growers that their crops would get picked.
With the NZ Kiwifruit Industry being reliant on seasonal workers many coming from neighbouring Pacific Islands and backpackers, travel restrictions and border closures threatened production. At one stage, the industry was short of 1000 workers but through collaboration with other industries decimated by COVID-19 they were able to help people get work and keep the kiwifruit industry moving.
Although protocols meant increasing space between workers and less staff per packing house, slowing production, and an increase of fruit volume from last year, MPAC has maintained some impressive numbers. 25 per cent (3 million trays) of their seasonal crop was successfully harvested during Level 4, and another 28 per cent (3.4 million trays) at Level 3 in their state-of-the-art facility in Tauriko.
"Despite the financial challenges and complexity, we are proud of the fact that we operated our packhouses subsidy free and kept a good number of people in employment," says Director Jan Benes.
Moving forward as New Zealand gradually eases health and safety restrictions, JACE Group is reducing distancing between workers from two metres to one across all its operations, but all other hygiene and safety measures remain the same.
Kiwifruit is New Zealand's largest fresh horticultural export, with sales equalling half of the value of the county's horticultural exports.
The JACE group, part of an industry that injects $1.45 billion into annually into the Bay of Plenty region, has kiwifruit orchards stretching from South Auckland to Waihi, Te Puke and down to the small town of Te Teko.
More on SunLive...