Bridges: I'm not going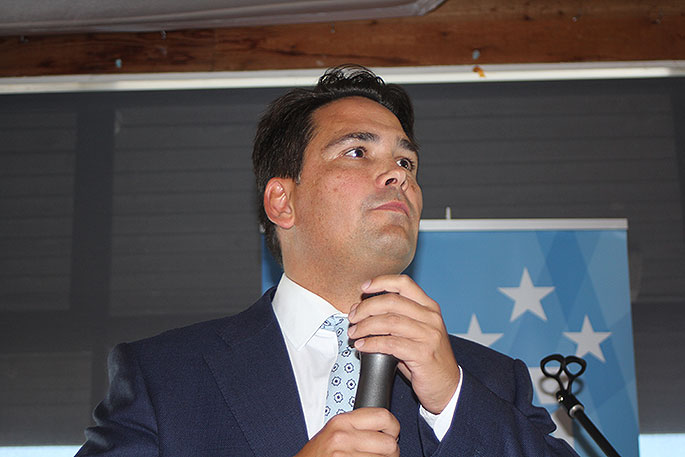 Ousted National leader Simon Bridges says he will stay on in the National Party and stand at the next election.
This news came minutes after his successor Todd Muller announced his new caucus lineup to media, which did not include Bridges, but did include a note saying Bridges needed time to "reflect on his future".
Simon texted Stuff to say he was not in fact considering his future and would stand again in the Tauranga electorate this September, a safe National seat.
"I am not considering my future. Just having a small amount of time out to take stock after the loss on Friday," Simon says.
"I am candidate for Tauranga and intend to stand and help National obtain an historic win!"
Stuff understands Todd offered Simon the Justice role but Bridges rejected this, asking instead for foreign affairs - which he was not given.
Todd said on Monday that he had many conversations with MPs and these should stay private.
Todd ousted Simon in a coup last week after two polls put National at historic lows.
He is from the neighbouring Bay of Plenty electorate.
Todd says that Bridges would have a role in his shadow cabinet if he wanted one.
"Former leader Simon Bridges has asked for time to reflect on his future. Should he wish to continue serving as an MP he would be in Shadow Cabinet."
Todd's caucus reshuffle mostly keeps MPs in similar jobs to those they held under Simon, with some minor ranking adjustment.
But his key backers have been rewarded with vaults up the list, while deputy leader Paula Bennett has dropped significantly.
The rankings are not the party's official list for the election, but are likely to be very close to them.
More on SunLive...