Truck crashes into power pole in Tauranga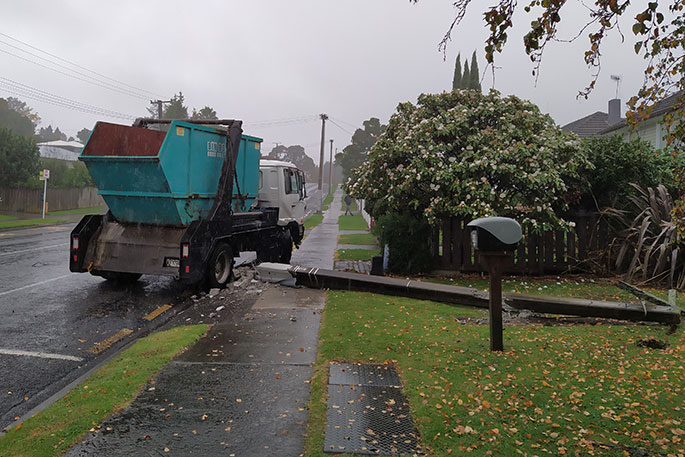 A truck has crashed into a power pole in Tauranga this afternoon.
A SunLive reader has emailed in photos of the crash scene,
"It happened about five minutes ago."
A power pole appears to have come down near Esk Street.
Police were called to the incident at about 1.15pm.
A police spokesperson says there is no reports of any injuries.
"It appears the pole is out of the ground and has fallen."
She says a fire crew is attending due to the lines down.
Photos show the power pole has been completely snapped at the base and has fallen onto someone's property.
Another photo shows damage to the rear of a car, which may have also been involved in the crash.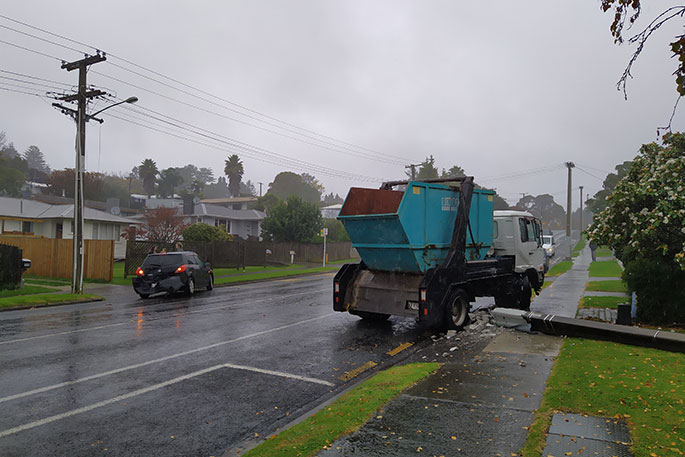 More on SunLive...