Nearly $1m given to support BOP businesses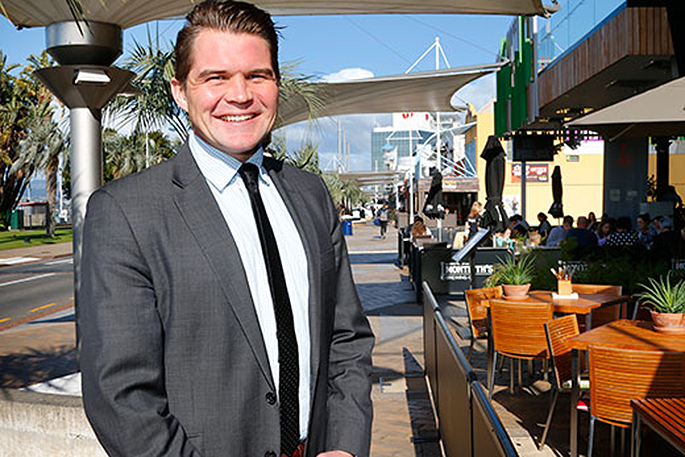 Nearly $1 million worth of business support vouchers have been distributed to businesses across the Bay of Plenty region during Alert Levels 3 and 4.
The vouchers have been distributed as part of the Regional Business Partner Network.
The RBP programme – which is facilitated by the Tauranga Chamber of Commerce in conjunction with Rotorua Business Chamber, Eastern Bay Chamber of Commerce and Poutama Trust – connects businesses with local expert advice, resources and training, to build their business capability.
As part of the RBP programme's suite of business support services, eligible businesses could apply to have their capability support and training fully funded through the Government's COVID-19 Business Advisory Fund.
The fund was established to upskill business owners and managers as they navigated through key business issues during the COVID-19 pandemic.
"As you can imagine, we had an overwhelming response from the business community seeking support from our RBP team," says Tauranga Chamber of Commerce CEO Matt Cowley.
"The funding provided a much-needed lifeline for some businesses by connecting them with the right people to rethink their business position and adapt quickly for the ever-changing world that COVID-19 has created."
While the initial COVID-19 Business Advisory Fund has now been fully allocated during Alert Levels 3 and 4, the RBP programme is a service that the Chamber offers year-round and can assist businesses of all sizes and stages, from establishing through to exporting.
The RBP is just one of a number of ways that the Chamber provides support and advice to local businesses.
To encourage greater uptake of these services long term and, in turn, assist in rebuilding the local economy, the Chamber has developed an awareness campaign – Love Local.
It targets local businesses to ensure they have the tools and support they need to survive and thrive, now and into the future.
It also seeks to better connect the business community through networking opportunities, to encourage greater B2B interaction and collaboration.
"As a B2B organisation, we've taken a different approach to our 'support local' campaign," says Matt.
"Our role is to help businesses overcome the barriers and challenges they face. This could be achieved through stronger policies and procedures, improving staff skills and retention, or rethinking their marketing strategy to connect with customers effectively."
Matt adds that the Chamber will also play an active role in supporting other local, public-facing campaigns, such as Tourism Bay of Plenty's 'No Place Like Home' and the collective main streets' 'Buy Local'.
"We believe in collaboration and connection. Many organisations and businesses are doing great things to restart the local economy, and we look forward to supporting them."
To find out more about the Chamber's services and Love Local, visit www.tauranga.org.nz/love-local
More on SunLive...