Two facing firearm charges after weekend disorder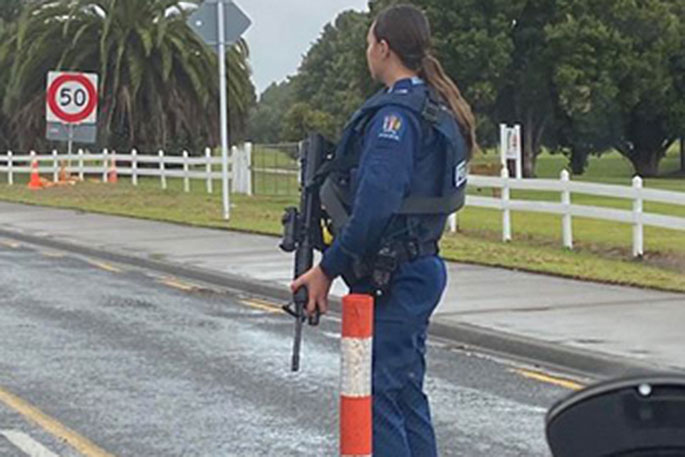 Two people are facing firearm charges following a disorder on Sunday.
Police responded to a report of a disorder incident at about 3pm on Sunday.
Police cordons were in place while enquiries were made in the area yesterday.
A SunLive reader messaged the Facebook page on Sunday saying armed police had cordoned off Matapihi Road.
Another reader said armed police were present on Matapihi Road, Russley Drive and Bayfair Drive.
A Russley Drive resident told SunLive that police were searching vehicles leaving Russley Drive.
A police spokesperson says a 37-year-old man and 18-year-old man are due to appear in Tauranga District Court today.
"Both are charged with unlawful possession of a firearm."
More on SunLive...