Hunters have opening day success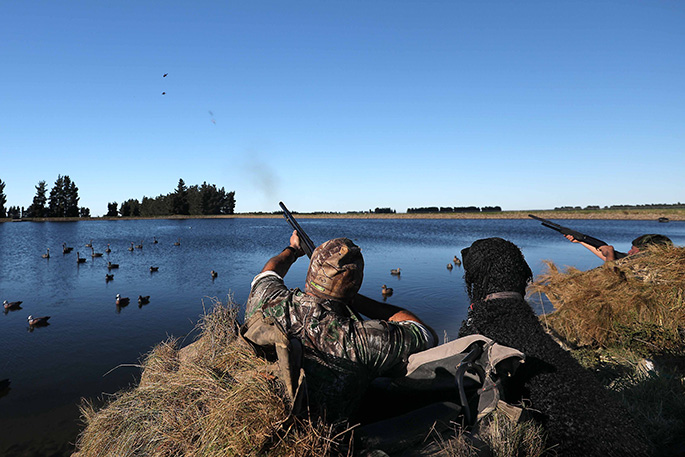 Thousands of hunters headed out before dawn on Saturday to start the 2020 game bird hunting season.
The three-week delay to the season because of Covid-19 lockdown had failed to dampen the hunter's enthusiasm, and Fish & Game Rangers across the country reported many happy hunters.
Hunters reported that the lead up to the delayed 2020 season start had been exciting, with the best numbers of birds seen frequenting their ponds in many years.
Unfortunately, in regions affected by drought hunting birds was made harder by lack of water.
Reports from around the country today have reinforced this sentiment with large numbers of ducks seen moving around.
"This weekend is an important chance for thousands of New Zealand families to harvest some organic free-range kai for the table," says Fish & Game NZ chief executive Martin Taylor.
"In these economic times being able to provide good wholesome wild food for your family may take the pressure off some families in the months ahead."
He says game bird seasons vary in length across the country.
"Don't be afraid to travel to a different region to increase your hunting opportunities and support the regional economy."
Fish & Game reports that the Eastern region had variable weather conditions on Saturday, some of it which made the hunting challenging. Also, some parts of the region were lacking water which also made the hunting trickier.
In Auckland/Waikato it was fine but with some fog hanging around in the Waikato. Rangers accompanied by police and report 100 per cent compliance.
More on SunLive...