Game-on for bird hunters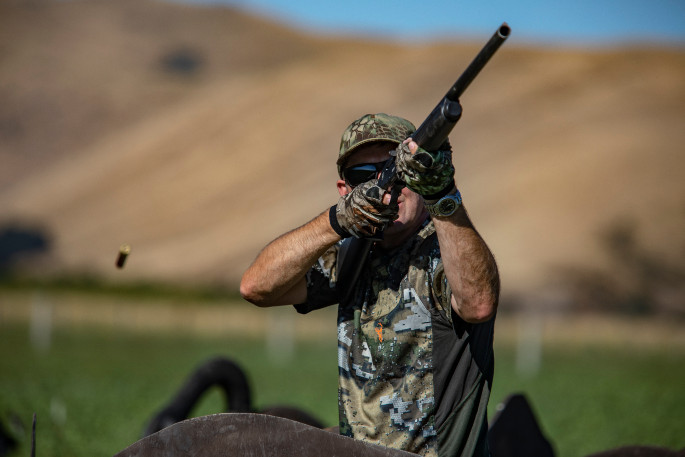 Game bird hunting season starts today – and despite being three weeks later than usual, local hunters are stoked.
"There's plenty of excitement out there in the Tauranga and Lakes area," says Fish and Game Eastern region manager Andy Garrick.
"Because of COVID-19, we weren't sure if we'd even have a season. Not only is it going ahead, but the Eastern region season has been extended by about three weeks."
The delayed opening weekend hasn't deterred many hunters. Andy says there have been significant licence sales every day this week.
"There's no telling what the turn-out will be until after the weekend, but we'll do a full review on Monday."
Fish and Game's start date confirmation came just an hour after the Government's Level 2 announcement on May 11.
The organisation ensured they were ready for any outcome by working with the government during the lockdown period, says Fish and Game chief executive Martin Taylor.
"We already had things in place to give the season the best possible chance of going ahead," says Martin.
"To make up for mark-up day, which was due to take place during the lockdown, we decided that last year's claims counted for this year.
"We also indicated to hunters what the dates may look like in advance, so they already knew the season was likely to begin on the second Saturday after moving into Alert Level 2."
Alert Level 2 allows hunters to travel inter-regionally and stay overnight at their hunting spots.
Conditions include no personal gatherings above 10 people.
"I'm confident people will abide by this. Not many maimais can hold ten people, so I don't see this being much of an issue."
Andy commends local game bird hunters for their patience.
"The uncertainty was frustrating at times, but hunters have kept an excellent attitude throughout this whole process."
"We appreciate their tolerance and wish them all the best for opening weekend."
More on SunLive...