Tauranga women's refuge grateful for free labour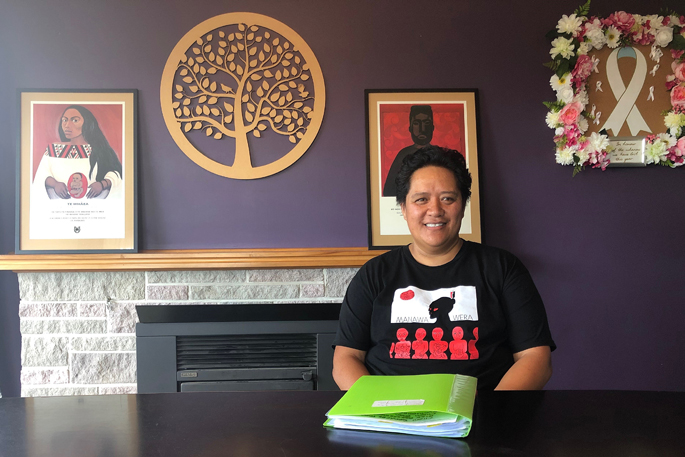 A random act of kindness by a Tauranga technician has blown away staff members at the local Women's Refuge.
Earlier this week, DLP Electronics responded to an urgent call put out by the Tauranga Women's Refuge. They needed someone to reinstall televisions at a safe house.
Security technician Chris Davies shocked staff by doing the work for free.
Refuge general manager Hazel Hape says this was a "weird and amazing" act of kindness that completely took her by surprise.
"He went to pack-up, and I asked him to send me the invoice and he just said no I am not going to charge you.
"It's not often someone comes in and does this kind of work for free. I wanted to hug him but obviously but I couldn't because of level 2 restrictions," she laughs.
Doing the work for free was a "no brainer" for Chris, who was more than happy to spare 45 minutes of his time.
"I have seen the struggle that all of these volunteers organisation go through - they are all underfunded for the work they do," says Chris.
"Sparing 45 minutes of my time means nothing to me, but I know it means a hell of a lot for them," he says.
More on SunLive...