WBOP vies for its slice of the public housing pie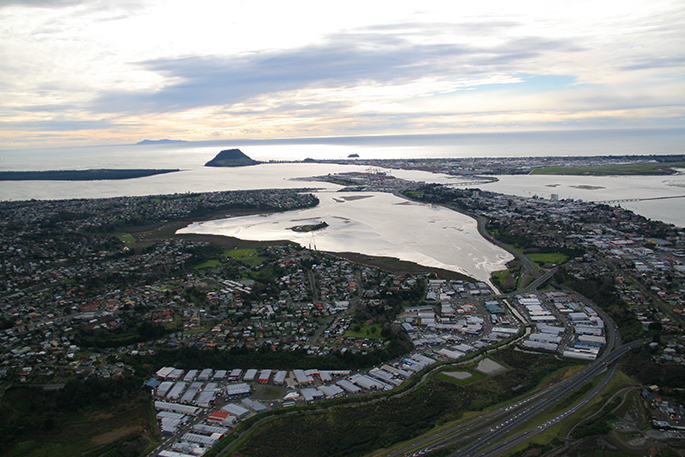 New public houses to be built will give the Western Bay of Plenty a chance to help ease the huge shortage, if the region is able to secure an allocation of them.
As part of Budget 2020, the government announced it will build an extra 8000 new public and transitional homes and local agencies are hoping to acquire some of these houses in Tauranga and the Western BOP.
Accessible Properties Tauranga general manager Vicki McLaren says Tauranga has 2.5 per cent of social housing in terms of total housing stock compared to the national average of 4.5 per cent.
She says the national average is well below what the country needs and the new builds are really exciting for the country.
"We need to be growing our supply of social housing to have a housing system that works."
Accessible Properties is New Zealand's largest non-government registered and accredited community housing provider.
Where the 8000 homes will be built is yet to be announced, and Vicki says Accessible Properties will be advocating for new supply in Tauranga because it has one of the highest demands of any city in New Zealand.
Tauranga-based Labour list MP Jan Tinetti is also promoting the Western BOP as a recipient of the new housing because the region is "far behind" others in terms of public housing.
She says the Ministry of Housing and Urban Development is updating the public housing plan and working in partnership with providers and local governments to make decisions on social housing allocations.
"At this moment there will be a whole lot of groups, including myself, who are actually making sure that the Western Bay story is being told. So that we've got equal footing in that allocation as well."
The Western Bay of Plenty District Council and Tauranga City Council have worked together and are well placed to put a very strong case forward, says Jan.
Vicki says it's vital that Accessible Properties works in partnership with local and central government to provide these homes.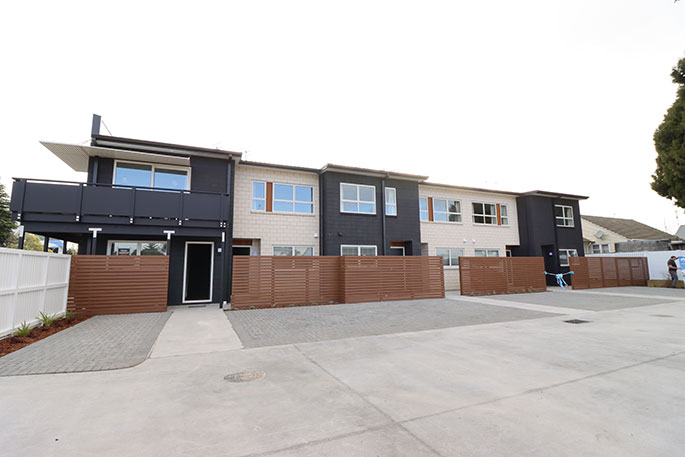 Accessible Properties opened six new units on Cameron Road last year. Image: Daniel Hines/SunLive.
The community housing provider is working on the Pukehinahina [Gate pa] Project which is a proposal to work with local and central government to regenerate the area and increase housing through intensification and a mixed development of social and affordable homes.
"We are really keen to intensify, but what we don't want is high concentrations of social housing. We want to mix development.
"We want it to be master planned and to be able to do all the things that the council is wanting to achieve with intensification, so really good quality housing choice, good quality amenities."
This ties in with the Te Papa peninsula plan that Tauranga City Council is currently working on. It will provide a blueprint for growth over the next 30 years in the area from Greerton to the city centre.
Accessible Properties opened a new development of six two-bedroom units on Cameron Road in October last year and Vicki says it's going really well.
"We put quite a lot of effort into making sure that we're thinking about where we're putting people.
"We are looking at compatibility because you're effectively creating a little mini community."
Jan says she has seen first-hand how social housing improves people's lives when she was a principal at Merivale School.
"Families that were in those houses, which are now run by Accessible Properties, were so appreciative of the fact that they had a secure house.
"There was a difference between whanau that had a secure house and the ones that didn't, and you could just see that people were happier."
She says there is still more to be done to meet housing demand and alleviate homelessness but these homes are move in the right direction.
"It's a long time that it's been coming but to see that there are huge plans in place and I know that we've [the government] already built quite a number of social houses in the last three years, but this is a really big injection and this is exactly what's needed."
The 8000 homes will be delivered by Kāinga Ora, community housing and transitional housing providers. The houses will be split between 6000 social housing homes and 2000 transitional homes.
Kāinga Ora will finance its proportion of the additional 8000 places by increasing its borrowing over the next four to five years, which is anticipated to be approximately $5 billion.
More on SunLive...