Leadership vote to set National's election course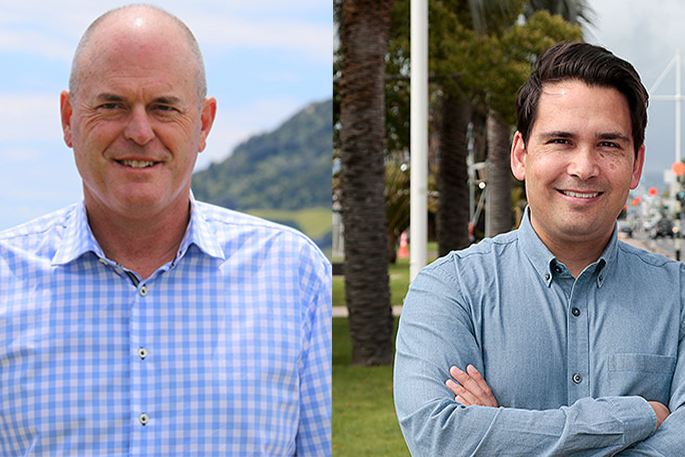 At noon, National Party MPs will set the course for the September election and decide whether or not to install a new leadership team.
Simon Bridges called the bluff of would-be contenders Todd Muller and Nikki Kaye on Tuesday, forcing a vote on his position and deputy Paula Bennett after a disastrous poll the night before.
A second poll last night delivered even worse news, putting National at 29 per cent - numbers not seen since the early 2000s under Bill English. Labour's party vote skyrocketed to a record 59 per cent.
Simon also took a dive in the preferred Prime Minister stakes, dropping six points to 5 per cent, against Jacinda Ardern on 63 per cent.
National MPs have been converging on the capital for an emergency caucus meeting, the first time they've come together in person since the lockdown.
This has been a swift and brutal process that's played out out more publicly than many MPs would have liked, and one that may work against Bridges, with some MPs annoyed by his tactic to force a vote and flush out his opponents ahead of the scheduled Tuesday caucus.
Until last night, the numbers looked to be evenly balanced with neither side willing to claim a majority but the 29 per cent result seems to have pushed a group of undecided MPs towards the Muller camp, and potentially some who had been backing Simon.
Another result that will alarm MPs is the approval ratings, at -40.
What this means is only 22 per cent approved of the job he's doing as National Party leader, with 63 per cent disapproving, up from 51 per cent disapproving last October.
Simon argues the extraordinary coverage Prime Minister Jacinda Ardern has received and the resultant political environment have driven the poll results, but the approval ratings show a correlation between his performance and the dive in the party vote.
The emergency caucus meeting will be convened at midday and, by all accounts, it will be head to head battle between Simon Bridges with deputy Paula Bennett, and Todd Muller and Nikki Kaye.
More on SunLive...