Excitement builds as bars prepare to open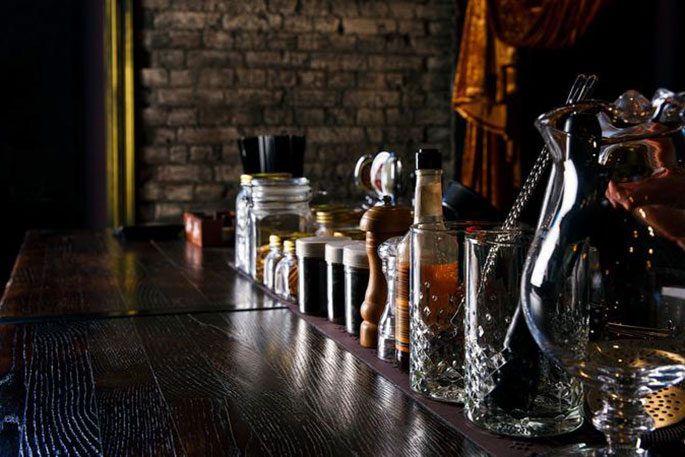 The glasses are being polished and the beer barrels tapped as New Zealand's pubs and bars prepare to reopen today.
Venues which primarily serve alcohol have had to wait an extra week to open after the move to alert level 2.
This was due to the additional risk they were thought to pose, the government here citing South Korea where a fresh spike in COVID-19 cases was blamed on the reopening of Seoul nightclubs.
Hospitality has been hit hard by the pandemic, and venue owners say that extra week with no customers has been another massive blow.
Sue Whelan from Father Ted's in Auckland is excited but nervous.
"We'll just play it by ear, we really don't know how it's going to be. We saw last weekend when the restaurants opened up they were pretty quiet," she said.
"[And] obviously we can only have 50 seated so we're not expecting massive crowds or anything but we're ready to go. It just depends if anyone turns up."
Sue wonders whether people will be put off going to bars if they can't wander from their seats or the group of up to 10 they have come with.
It'll be strange for her too - you're not supposed to get your drink delivered to you at an Irish pub.
"It's definitely going to be new for customers but it's totally new for our staff as well. It's table service and it's just not what we're used to, but we'll get used to it. We'll get there."
Prime Minister Jacinda Ardern says hospitality businesses must apply the 'three S':
Seating: People must be seated to prevent the spread.
Separation: There must be social distancing between people and tables.
Single server: Each table must have just one person serving it.
Jacinda announced on Monday, May 11, New Zealand would move from alert level 3 to level 2 at 11.59pm on Wednesday, May 13, meaning retailers and public spaces would be largely able to reopen from Thursday, May 14.
She revealed there would be a staggered approach to the loosening of restrictions, with schools reopening from the following Monday, May 18.
When it comes to having a tipple at your local, however, Cabinet was not having a bar of it - at least, not yet.
Jacinda says bars would have to wait until today, before reopening. She says this is because bars posed the biggest risk.
Bars and other eateries would be distinguished by the guidelines of the Easter Holiday Act legislation.
Commerce and Consumer Affairs Minister Kris Faafoi further clarified the rules:
Patrons must be seated

Patrons must be served a meal, not just drinks

Serving staff must stick to serving specific tables

Establishments must ensure no more than 10 people per booking

Establishments cannot accommodate more than 100 people

Establishments must ensure safe spacing between seated groups
The rule of 10
You won't be raging it up with hundreds of your best mates anytime soon. Indoor and outdoor gatherings are limited to a maximum of 10.
It applies to parties of all sorts, weddings, funerals and tangi, church meetings, and group bookings at restaurants or bars.
It is the same for churches and other venues. Social distancing rules must be followed too.
What remains unchanged?
The basic public health measures. If you are even slightly sick, stay at home. If you have any symptoms - a runny nose or sore throat - stay at home and get a test. Wash those hands and clean surfaces regularly. Don't share your phone.
The border remains closed to all except Kiwis returning home. On arrival, they will spend 14 days in an isolation facility.
Keep your distance. Two metres remains the gold-standard for strangers but in your workplace or with people you know the prime minister says we can "live with less" because tracing can be done if needed.
-Additional reporting by RNZ
More on SunLive...