Blood donations essential in level 2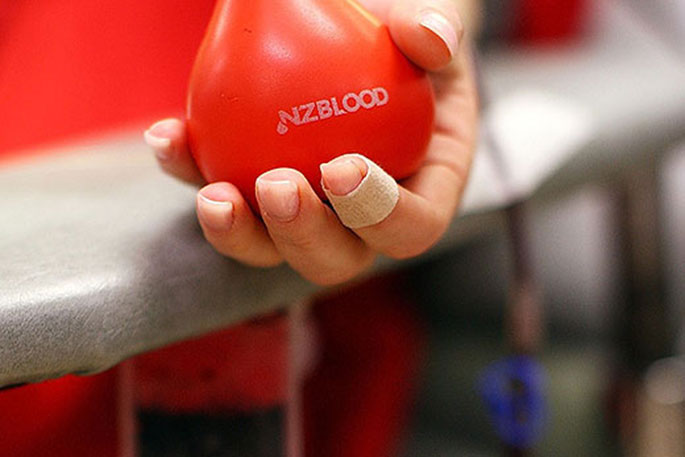 As the country starts to adjust to a less restricted life under Level 2, visitors to New Zealand Blood Service donor centres and mobile drives will see some changes to its procedures.
The changes will see the service align itself with the new alert level and reduction in risk, whilst continuing to keep safety at the heart of its operations.
"We want to reassure all our donors that we are taking all necessary measures to ensure our donor centres and mobile drives continue to be extremely safe places to visit," says New Zealand Blood Service national marketing and communications manager Asuka Burge.
"Moving into Level 2 is an extremely positive step for all of New Zealand, but it is essential that we remain vigilant and closely follow Government guidelines including physical distancing and hand hygiene.
"As we start to enjoy more freedoms, we are also asking people to find time in their diaries and book an appointment to donate blood over the coming weeks."
Asuka says blood donations continue to be essential as they expect demand for blood and blood products to move towards pre COVID-19 levels during May and into June, as the country gets moving again, and hospitals return to a more regular schedule."
At the moment, current blood stock levels remain at a healthy levels.
NZBS needs to collect more than 3500 donations every week to be able to meet demand. There has been no change to the additional deferrals put in place for COVID-19.
Donor greeters at the front of donor centres will no longer be required at most centres. NZBS will continue with donor greeters at Wellington, North Shore and Manukau donor centres due to the restrictions on space inside these centres.
Donors will be asked three COVID-19 related screening questions at reception. Physical distancing between donors of 1.5 - 2 metres will remain in place.
PPE will be worn by all collection staff when in close proximity to donors. Additional cleaning activity will continue at all donor centres and mobile drives.
It is essential to book an appointment, says Asuka.
Regrettably, donors without appointments will be turned away, she says.
Plasma donors can donate every two weeks (appointments permitting). Those considering becoming a plasma donor should ask about it when they next donate whole blood https://www.nzblood.co.nz/give-blood/plasma/
For more information on donating blood during the COVID-19 lockdown, visit https://www.nzblood.co.nz/give-blood/covid-19-updates/. Or to book an appointment to donate visit www.nzblood.co.nz or call 0800 448 325.
More on SunLive...