Air Chathams flights resume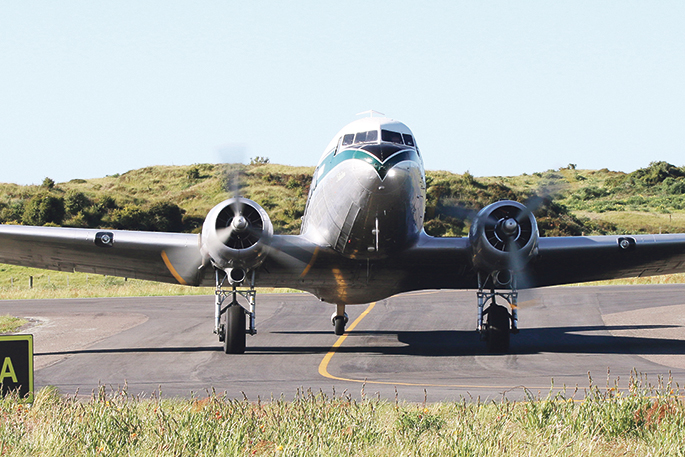 After a hiatus during lockdown, the Air Chathams team is thrilled to resume flights from Sunday, May 24.
Airline & Charter general manager Duane Emeny says the unprecedented COVID-19 circumstances have been challenging, but local support has ensured the airline will once again take to the Eastern Bay skies.
"Air Chathams and the Emeny family have been overwhelmed by the messages of support received from the Whakatāne community and its business leaders.
"This, combined with a proactive approach from Whakatāne District Council and the Eastern Bay Chamber of Commerce, means we are confident we can restart a reduced flight schedule from this Sunday."
Whakatane Mayor Judy Turner fully supports the move by Air Chathams to resume flights, and acknowledges the tremendous value the airline has added to the Eastern Bay in the five years since operations began.
"Air Chathams has made a significant contribution to our communities, both directly and indirectly," she says.
"Stepping in when Air New Zealand ceased operating from Whakatāne Airport has allowed our local economy to prosper, and the Emeny family has been extremely generous in terms of supporting local charities."
Judy also recognises the effort by Air Chathams to increase passenger numbers prior to the pandemic, with the brief introduction of the SAAB aircraft.
"We all saw the potential for future growth that was possible before this setback. By continuing to work together, and with the support of our wider regional communities, we are confident that passenger numbers will recover and this will set a platform for the future growth of air travel as a vital cog in our economic machine."
Aligned with the new 'DISCOVER our Local' campaign, resuming flights between Whakatāne and Auckland will enable New Zealanders to explore their own backyard – and make the most of the extraordinary experiences the Eastern Bay of Plenty has to offer.
Eastern Bay Chamber of Commerce president, Karl Gradon, says the move to Level 2 has had a significant impact for many businesses that now have the green light to begin trading again.
"Local businesses have been dealt a double blow following the Whakaari/White Island eruption and COVID-19," he says.
"The Air Chathams flights open the gateway to the Eastern Bay from around New Zealand, and we're really looking forward to hosting new and returning visitors in our piece of paradise."
The Whakatāne District is well-known for its multitude of places to enjoy, including retail stores, tourism ventures and quintessential 'kiwi' outdoor adventures.
Duane says Air Chathams often provides the first encounter visitors experience of the area, ensuring a warm welcome is extended from the get-go.
"We are excited and motivated to rebuild our airline and continue to provide the safe, reliable service our reputation is built on."
More on SunLive...