Water safety sector 'leaping for joy' at funding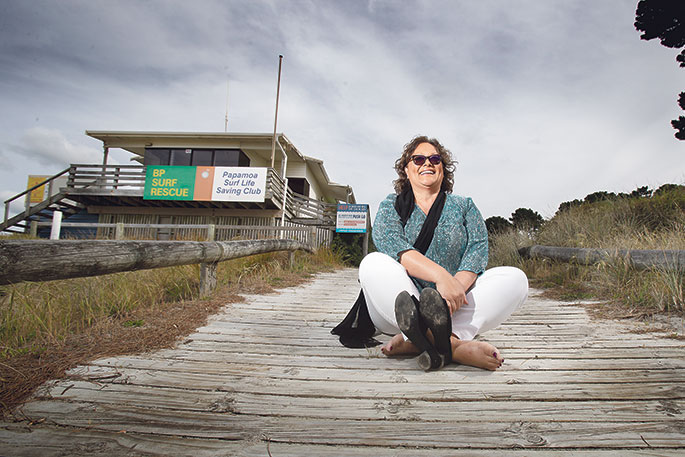 Surf life saving clubs are stoked about the "added security" a massive funding boost will provide clubs in the Bay of Plenty.
Minister for the Community and Voluntary Sector Poto Williams announced last week that the water safety sector will receive a $63m boost in funding as part of Budget 2020.
Surf Life Saving New Zealand and Coastguard New Zealand are set to receive $60.5m over four years.
Eastern Region lifesaving manager Chase Calahane says the funding will contribute to the operational costs of running surf life saving clubs.
"The thing that we are most excited about is the added element of security and sustainability for the organisation."
A number of clubs operate month to month and rely on sponsorships and grants, he says.
"This funding means that local clubs don't have to start freaking out about securing funding so they can pay the bills in two, three and four months. This funding will go towards paying the bills and running operations."
In a written statement, Poto says that demand for water safety services has been growing with patrol hours extended and more calls for help to coastguard services.
"Demand for water safety services has been growing with patrol hours extended and more calls for help to coastguard services.
"That's why we want to make sure these agencies can focus their energy and skills on reducing the drowning toll, rather than having to shore up their own short-term survival."
She says it will also help them with necessary equipment, facilities, and maintenance, as well as addressing the key challenges of service delivery, recruitment and retention of volunteers.
Chase says the government funding will provide "a good level of security" against unsecured funding.
But he reiterates that the Eastern region surf life saving clubs will still require a huge amount of support from the community as they continue to grow.
"We still need sponsorship, we still need funders to help us keep operating at the level we are.
"We need continued community support to continue to grow. This funding just takes some of the stress off," Chase says.
Papamoa Surf Live Saving chairperson Angela Hayden says she was "leaping for joy and clapping" when the funding was announced.
"It's going to make a massive difference to us, and it will take a lot of pressure off us with regards to fundraising for operations."
Angela hopes the funding will enable the club to purchase a second ATV, something they desperately need before the summer patrols.
"One of our ATVs effectively died on us midway through this last season and we were very grateful that the Eastern Region office allowed us to use their one spare ATV, enabling us to complete our patrolling season."
She says so far they have raised $15,000 for a new ATV, but are still short by $10,000.
"Unfortunately all the community funders have stopped taking applications so we don't expect to be able to apply for further grants until closer to August. That's really pushing it for us as there is no guarantee we'll get the funding and our next season starts in October."
The funding announcement was a sign that the Government wants to invest in the valuable services that surf life savers provide, she says.
"We are looking forward to roll out and having the operational resources available so our lifeguards can continue the great work they do for our local community."
More on SunLive...