BOP sports collaborate for return to play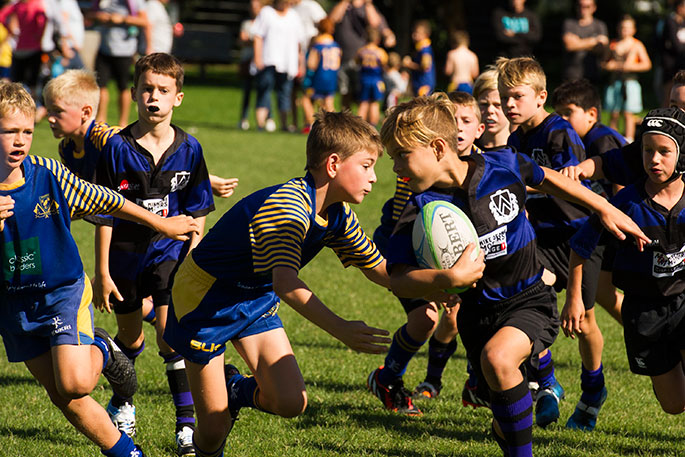 Collaborative efforts between on the 'Community Sport Return to Play Guidelines' will ensure the safe return of sports codes, Sport Bay of Plenty says.
Sport Bay of Plenty's regional facilities and community sport team leader Zane Jensen says the plan is the result of weeks of collaboration between regional sports organisations, Sport Bay of Plenty and councils.
"The number one priority for all of us involved in sport is the health and safety of all participants as we bring our communities back together," says Zane.
He says the guidelines set out a process that provides assurance for council-owned sports facilities that sports club tenants have appropriate health and safety plans in place to mitigate any risks from COVID-19.
"Once these regional health and safety plans are received by Sport Bay of Plenty, council facilities can begin to accept bookings for training sessions and competitions."
Zane says the disruptions caused by COVID-19 have had far-reaching impacts on community sport, including the delay of seasons and a resulting overlap between winter and summer codes who use the same facilities.
"As part of the Return to Play Guidelines we've therefore collaborated to ensure winter and summer codes can have equitable access to local sports facilities so no one misses out."
Codes involved in the guidelines have agreed to key competition timeframes for winter and summer sports.
Winter competitions can resume from June 6 to October 4, although facility bookings for training will be accepted prior to that date if health and safety plans are produced and reserves and facilities are user ready.
Between October 4 and October 23 there will be a season crossover allowing for maintenance and renovations, before summer codes begin competition from October 24.
"Councils are also working very hard to ensure fields and reserves are ready for play, and they'll be in close contact with clubs in case any competitions need to be moved to different facilities because of delays in major renovations or maintenance as a result of the Alert Level 4 lockdown."
Zane says the development of the plan would not have been possible without the involvement of several regional sporting organisations and six local councils.
"It's testament to the value of sport in our region that so many people have been willing to come together so quickly and ensure fair and safe access to local facilities for training and competition throughout the remainder of 2020."
The Return to Play Plan is available here.
More on SunLive...