Hundreds of food boxes for needy Kiwis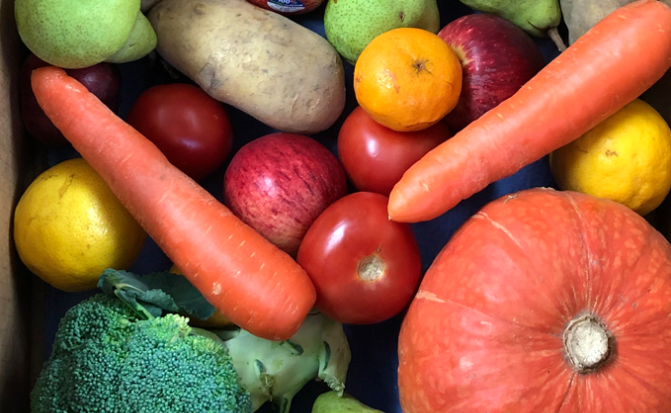 "Kiwis helping kiwis." That is the driving force behind an initiative donating more than 700 boxes of fresh produce to families hit by the COVID-19 crisis.
Foodstuffs North Island and Foodstuffs South Island have sponsored these much-needed fresh fruit and vegetable boxes and partnered with United Fresh and the 5+ A Day Charitable Trust.
Community Foodbanks, marae, city missions and other charitable organisations around the country are reporting unprecedented demand since the beginning of the COVID-19 pandemic.
Foodstuffs is utilising the distribution systems established through the FIS network to deliver boxes of fresh produce around the country.
Chair of the 5+ A Day Charitable Trust David Smith says the donation from the Foodstuffs Co-operatives has come at a time of real hardship for so many New Zealanders.
This situation is predicted to escalate through 2020, with some organisations expecting that as many as one million Kiwis will suffer from food insecurity.
"We are so grateful that Foodstuffs North and South Island are supporting our efforts to ensure all Kiwi families can eat healthy meals full of fresh produce, to help support immunity and general well-being.
"Their generous donation will see boxes of freshly picked New Zealand fruit and vegetables delivered directly to those most at need. At times like these, it's never been more important to eat 5+ A Day."
Chief Executive Officer of Foodstuffs North Island Chris Quin says with schools going back this week, they wanted to help make sure there was more food going into Kiwi households.
"Children who are hungry struggle to concentrate and learn; we all need to do our bit to ensure our neighbours, friends, family and communities have access to nutritious food," he says.
Increasingly difficult economic conditions, despite some relief from last week's budget, will mean continuing financial hardship across the country.
Tracy Goddard, Distribution and Retail Manager at Auckland City Mission says people seeking assistance are likely to increase over the coming months.
"Sadly, we expect the economic impact of COVID-19 to be felt by many people for months to come.
"The 5+ A Day boxes are vital to helping meet demand. The produce is of fantastic quality and comes pre-packed, so it's easy and quick to get it to families," she says.
More on SunLive...