Pod of dolphins spotted in a Waikato river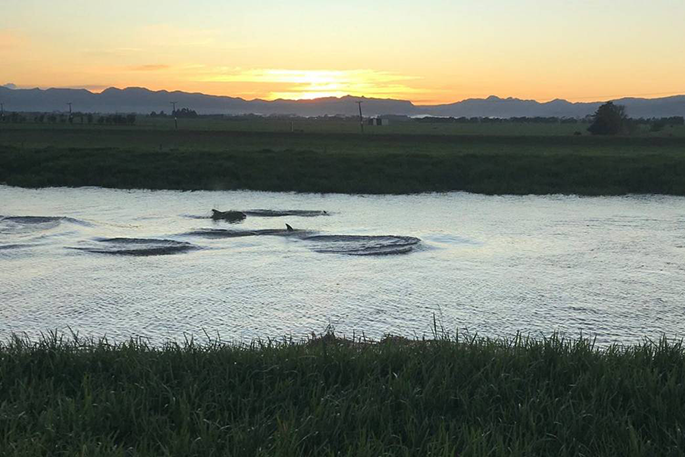 In a unique start to a Monday morning, a large pod of dolphins entranced bystanders when they cruised along the Piako River in the Hauraki Plains.
Witnessed by Hauraki District Council and Waikato Regional Council staff members, the large pod appeared to be chasing down food and heading out to the causeway.
Hauraki District Council's mowing labourer, Peter Pakinga, had arrived in Ngatea for work around 8am.
He quickly joined a number of other witnesses in watching the pod as they moved at a great pace.
"It was something you'd never see here," he says.
"Everybody was just aghast watching it, and everyone said it was something we might never get again."
Peter says the pod was "a really good number" - around 60, he estimates.
It was something to tell the grandkids, for sure.
"It will be something to cherish, and it was an awesome feeling."
A Waikato Regional Council works supervisor also saw the unique visit, and in a statement posted to Twitter said how awesome it was to see the marine mammals so far upstream on the Piako.
More on SunLive...