BOP shoppers spend up large on level 2 weekend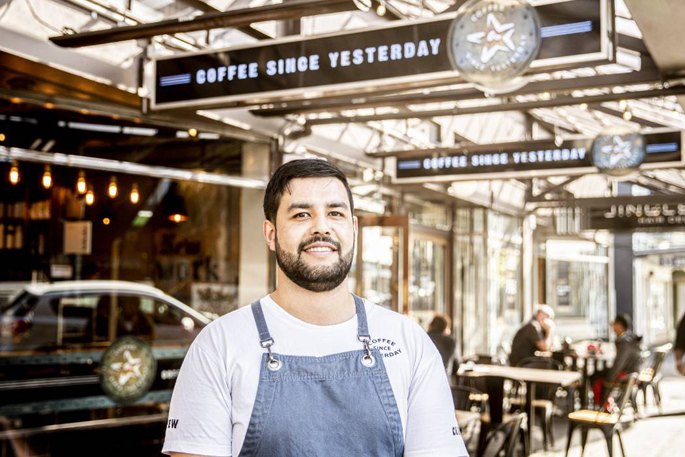 Seven weeks of lockdown did not stop people paying heading to shops, cafes and even paying to be locked up.
Escape Rooms Tauranga were booked up with people wanting to trap themselves in their puzzle-filled rooms on their first day of trading.
Owner John Hafferden says he was expecting things to be slow down following the lockdown but he was surprised to see bookings flying in.
"Turns out people are more than willing to 'lock' themselves in a room for an hour and a half," he says "It's almost a normal Saturday."
Shopping malls were packed with punters needing some retail therapy.
Hamilton's Base centre manager Simon Betts says shopper levels exceeded expectations.
"People are out here shopping and keeping their social distance," he said.
Simon says trading was almost back to normal Saturday levels.
A big difference to business-as-usual was the need to adhere to new physical distancing rules and tracking shopper numbers.
Technology in the form of apps came to the rescue and helped security track peoples' movements and give up-to-the-minute details as to the shopping centres' capacity.
Names and phone numbers were being recorded by some stores for contact tracing purposes.
Contact tracing is fast becoming part of the new normal as even a trip to the Hamilton Gardens requiring people to sign in and out as level two life shows its unique differences.
"There have been some changes," he says.
In Tauranga's busy Mount Maunganui shopping street there were lines running down the street for some fashion stores.
Cafes were also relieved to see customers back at their tables but numbers were down on pre-lock down levels.
Coffee since yesterday manager Dayne Kutia said they were expecting things to be busier.
"Looking forward to things hopefully getting busier over the next few weeks," he says.
"It's definitely quieter."
Tauranga cafe and restaurant owner Hamish Carter says the cafe is "ticking along nicely" but he has put the restaurant on hold until further notice.
"We've made some changes," he says.
"We make a few more ready prepared meals that people can take home and heat there.
"It's about doing things differently while we make a call on what happens."
Restaurateur Craig Cameron says they have been close to being booked out each since level 2 lockdown began.
"We are getting groups of 10 making bookings," he says.
"People are a lot chattier than they are usually and want to talk to each other."
Craig says they had to change their table setups and asked customers to be patient when eating out at a restaurant.
Because each table must be served by the same server it can take a little longer for drinks and food to arrive at tables.
"We have people managing a section and normally another person could run the drink orders but that has all changed now," he said.
"Just be a little patient.
More on SunLive...