Tauranga trainer helping women thrive with fitness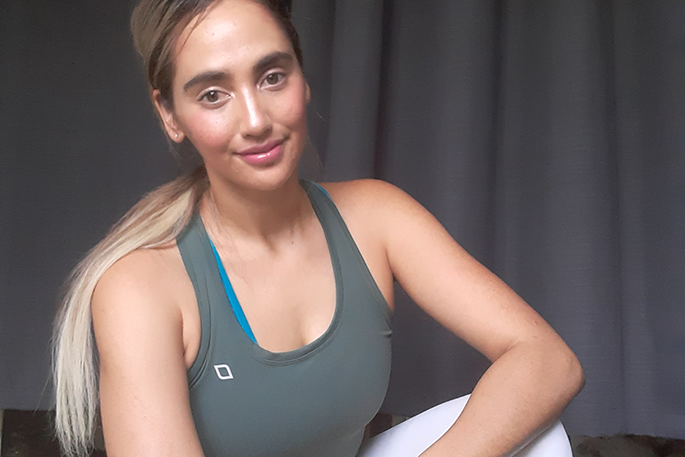 A Merivale mum is using an online fitness platform to connect with women and help them turn their lives around. Personal trainer Marisha Wilson, 29, launched Fitness for Females on Monday.
She says her online workout videos are attracting a "hard to reach" demographic of women from New Zealand and beyond.
Marisha, who is also a qualified social worker, says she integrates Maori health model 'Te Whare Tapa Wha' into her videos to help members create balance in their life.
So far her newly launched group has about 300 members, and the public Facebook page 'Rish Fit Personal Training' has accumulated almost 3000 followers.
Initially, Marisha posted live workout videos to her public Facebook page, but after noticing about 92 per cent of her following was female, she decided to move to a "female only" private Facebook group.
"It came to my attention that I was starting to reach females who have been and are in vulnerable situations in life - who experience anxiety and depression.
She says a large portion of her followers are also Maori.
"Maybe they are attracted to me because I am also Maori? Or maybe it could be that I am very real and genuine. I am myself always."
One Tauranga woman took to Facebook praising the work Marisha does, saying since she connected with the group her "life has flipped right around".
Charity Thompson spoke of the struggles she faced after ending an 11-year addiction to methamphetamine.
The mum of four found herself gaining weight, feeling depressed and losing confidence after she came off the drug five years ago.
"I gained 30kg in the first year of being clean. I went looking for a ladies group - I knew deep down I wanted support and only wanted it from females.
"I found a lovely local group, which worked for a while, but it didn't give me enough as it was only a workout group.
"Then I stumbled across Rish. And man, I am so grateful I did. Now, if I feel a little down, I know I have got the tools in my kete to pull me right back up.
"Fitness for me is more than exercise - it's my new way of life, my new drug. It gives me that good feeling, that happy feeling and from the results, I am driven to succeed more now than ever before in my life.
Marisha says it's her mission to help her female audience sustain their health and fitness journeys for life.
"The main foundation of the group is to create a way for females to connect, and unite together through using exercise as a tool.
It's for women from all walks of life, she says.
"We are about supporting female independence, female freedom, and encouraging each other to keep chasing health and fitness goals, whatever they may be."
For more information, visit this page.
More on SunLive...