Surgeon trading the BOP for the United States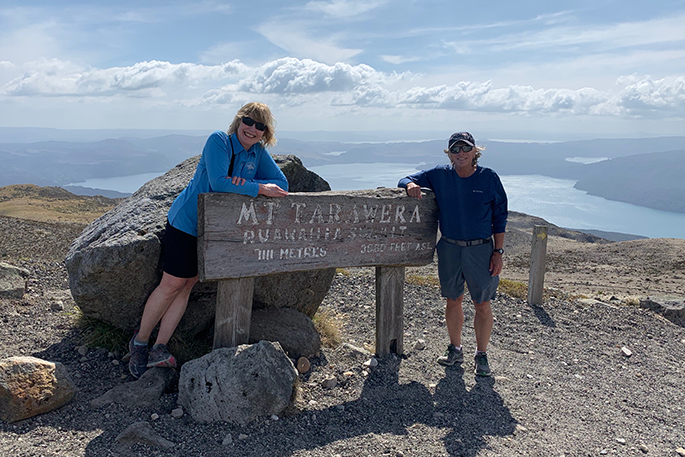 For the past seven years, Whakatāne has been a 'home away from home' for American General Surgeon Bill Longo and his wife Maureen.
This week, the couple are heading home to the States unsure of what they'll face and when they'll be back.
"More people have died from COVID at Middlesex Hospital in Connecticut where I used to work, than the numbers who've died across New Zealand. That's quite unsettling.
"We are apprehensive, we know we're leaving a safe haven and not really sure what it'll be like back in the States," says Bill.
The couple arrived in Whakatāne in 2013 having never been to New Zealand. Bill had accepted a locum general surgeon position at Whakatāne Hospital.
Bill says he didn't know anything about the place or the people.
"In the first week here, I knew I'd picked the right place and that I'd never work in the U.S again. The people have been fantastic, we were accepted right away; right off the bat plus the work life balance is so much better."
What was initially meant to be a short term position has ended up being several, resulting in 10 trips to and from America in the past seven years, mostly covering leave of permanent staff.
In New Zealand, it's quite a common practice for doctors to come from overseas to fill short term positions and most work at several hospitals across the country.
But in Bill's case, he's only worked at Whakatāne Hospital.
"It never ceases to amaze me just how appreciative the patients are, even when their post- operative outcome is uncertain. To tell someone they have cancer and in the same conversation they show gratitude and thank you for the surgery, is mind blowing every time."
There are not many places across New Zealand Bill and Maureen haven't visited. Maureen who's an artist, has also turned her hand to writing a blog 'Travels with Mr. Bill' capturing their adventures across the country, enticing family and friends to visit as well.
BOP and Lakes DHBs have created a new website to help address any COVID-19 questions.
The website has the latest health updates relating to COVID-19, plus answers to frequently asked questions. You can find it at: covid19.bopdhb.govt.nz
More on SunLive...