BOP teen's courageous battle on and off the field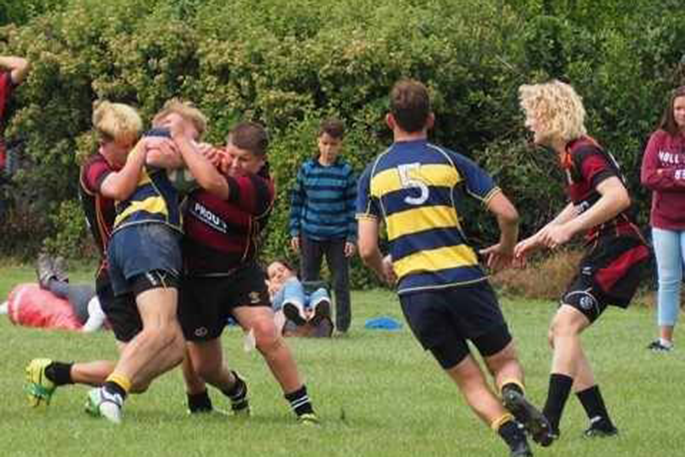 Rugby, hunting and fishing played an important part on the life of Bay of Plenty teenager Brayden Wood.
After nearly two years battling cancer, Brayden succumbed to the toll it took on his body on May 8, at 5pm. He was only 17.
Brayden's father Brendyn has told his son's story in a post on the Bay of Plenty Rugby Union Facebook page.
"We are honoured to share Brayden's story and our thoughts and prayers are with his family," says the BOPRU.
Brendyn says what his son learnt on the rugby field helped shape him into the courageous young man that went to battle with the disease, Acute Lymphoblastic Leukaemia.
"I was with him right to the end. Even in his final hours, when we knew the end was near, he was thinking of others. His final words to me were, 'I'm not going anywhere Dad.' He then gave me the diving signal for he was okay and he left us. He was more worried about me, than himself. He was an angel.
"Brayden was a great son. He made an immediate impression on everyone he met. He was a really active kid who gave everything a go. Rugby and hunting were his passion.
"I still remember his first rugby game as a five-year-old, living in Tokoroa."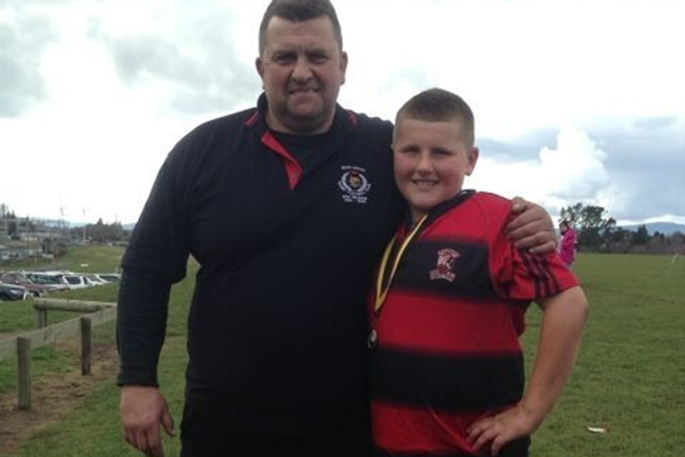 Brendyn says Brayden was so excited to get on the field, but as he jumped over a small wooden fence, he cut the back of his leg.
"We took him to the hospital where he received stitches. He still wanted to go and play rugby. To prove he was okay to play, he got up off the bed and started running up and down the hallway.
"We went back to watch his team play and at half time, he ran on the field and stayed on for the entire game. His mother looked at me and I just said, 'Well what do you want me to do, run on and drag him off?' That was Brayden. He was afraid of nothing.
"Especially on the rugby field, he had no fear. I remember one game in particular, he was playing for Rotorua Boys' High School against Trident. They had this big No.8. He was under-14, but looked like Jerome Kaino.
"He got a penalty and he tapped and ran it. Brayden lit him up."
Brendyn says they collided heads, the guy knocked the ball on, Brayden had split his head open but he got up and set the scrum, while the big guy got carried off.
"One thing I'm proud of in his rugby moments, was Brayden getting to play 1st XV rugby in Wellington."
He was only 15 and in the early stages of leukaemia.
Brayden loved to go hunting.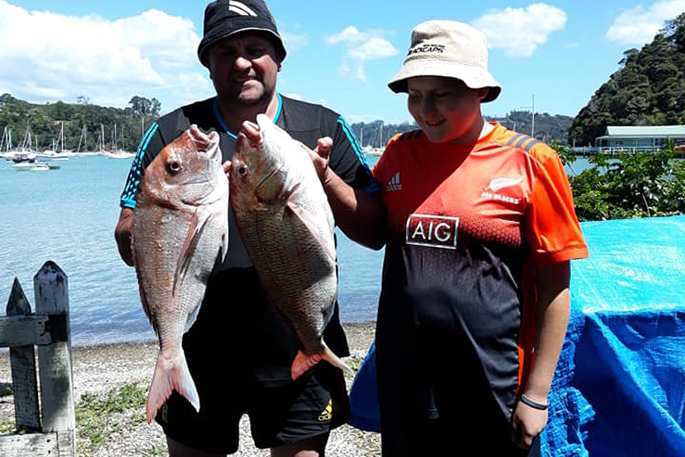 "We'd go on road trips to the South Island. He was so proud when he got his licence because he was going to be able to drive.
"He was a real good kid. He also loved to fish. I have a photo of him fishing at his last Christmas that we spent in Russell. He just slayed the fishing. That's what I can't get my head around, he was like that just four months ago and now he has gone."
A service was held for Brayden at Osborne Funeral Home today, Thursday May 12.
Brayden will be taken back to his final resting place in Russell.
More on SunLive...