Mauao opens after blatant breaches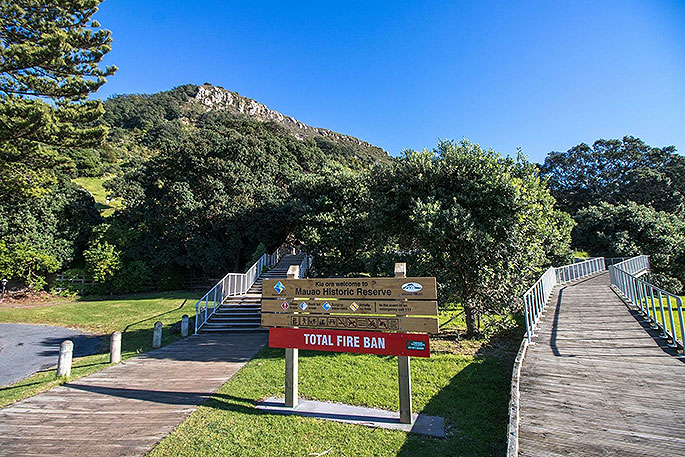 Mount Maunganui's beachside mountain has reopened but walkers, many of whom flouted the ban at levels 3 and 4, have been warned that it is a high-risk area.
The walking track around and up Mauao attracts more than one million visitors a year and is a favourite spot for runners and walkers.
While it's now open, there are strict rules in place - keep two metres distance, give way to others on narrow sections and avoid passing others.
Iwi guardian Takiri Butler says the track was opened following a karakia on Thursday and signs are being erected to remind walkers of the new rules.
Walkers, and even mountain bikers, ignored the closure and headed up the mountain each day.
"We have beacons that count activity on the tracks.
"During level 4, there were 13 people a day going on the track. At Level 3 that changed to 30 people a day and last week, we have had 60 people a day."
Takiri asks everyone feeling unwell to stay away from Mauao, to avoid putting others at risk.
A Tauranga City Council spokesman says the walking track will be classed as a high-risk area due to the inability to maintain safe physical distancing.
Council has also scrambled to open up more public areas as the alert level dropped.
Playgrounds have been a top priority with each of the city's 107 playgrounds being cleaned ready for Thursday.
"It takes about an hour per playground so the team has been working hard over the last couple of days," says a council spokesman.
The Mount Hot Pools, at the base of Mauao, will also be reopening today.
Safety measures for the pool include treating every surface with an anti-bacterial fog and increased physical distancing measures which will be enforced.
Bathers also have to log into a QR code system to log their visits to assist in contact tracing.
More on SunLive...