Hunters pumped with duck opening announcement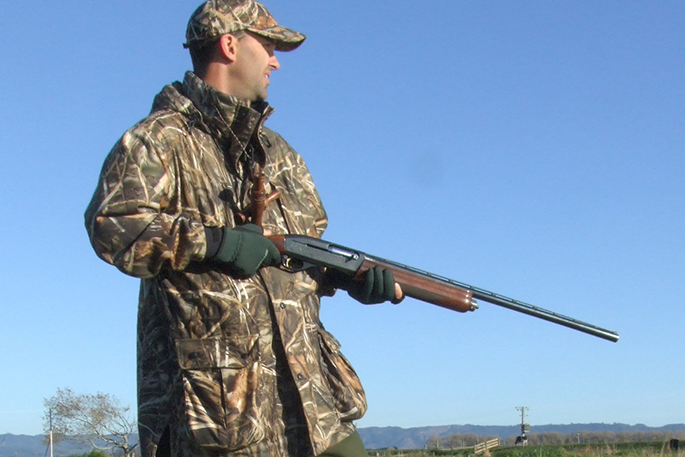 Duck hunters around the country are pumped now that May 23 has been firmly set as the season opener in the calendar.
The season normally opens on the first Saturday in May but COVID-19 lockdown prevented it from taking place and this will have left many game bird hunters feeling frustrated until now.
Fish & Game has worked hard with the Government during the lockdown and were able to set a date for the second Saturday after the country went to Alert Level 2.
This date finds a good balance between safety around COVID-19 and meeting the needs of hunters.
Duck opening is a popular kiwi tradition with hunters and their families enjoying the opportunity to spend time together and harvest wild food.
The delay after going to Level 2 provides time for hunters to complete their final preparations and stock-up on ammunition and supplies essential for hunting.
Local outlets and licence agents will hopefully have great trade between now and the 23rd opening.
A delayed season start also means that end dates have been shifted back to ensure hunters don't miss out on opportunities.
The season for mallards now ends on June 21, which gives hunters five weekends along with the intervening weeks to hunt this popular species.
Hunters are encouraged to check the new closing dates for the different species that can be hunted, and the 2020 game season conditions more generally, by visiting the Eastern Fish & Game web site (www.fishandgame.org.nz/eastern/) or by contacting its Rotorua office.
Eastern Fish & Game's Manager Andy Garrick says hunters still needed to be aware of COVID-19 restrictions associated with Level 2 this opening.
Inter-regional travel was now allowed, as were overnight stays and the use of motorised boats, but group gatherings needed to be limited to no more than 10 persons.
"The social aspect of duck opening is a big part of the event for many. Catching up with old friends while enjoying the sport is as important as the hunting itself," says Andy.
"However, hunters need to continue to practice social distancing particularly with strangers, wash hands regularly, play it safe, and be able to trace who you've been in contact with."
Senior Fish & Game Officer Matthew McDougall says drought conditions are likely to have been testing for duck populations in the Eastern Fish & Game Region, but hunters who were able to access permanent water bodies were likely to do well.
Pheasant populations would have benefited from the dry conditions and many hunters will or could turn to pheasant hunting after opening. Timberlands has just announced that recreational access to the Kaingaroa, Waimangu, and Rotoehu Forests will open on May 23rd with permit applications available online.
Fish & Game Rangers will be out and around the region throughout the season. Hunters are reminded to pick up their licences and to carry them while hunting and review the rules and bag limits for their particular area.
Additionally, hunters need to check their ammunition complies with rules around the possession and use of lead shot within 200 metres of open water, and note that on DOC or & Game administered land, lead shot is now banned in all sub gauges except .410.
Hunters should also make sure all semi- automatic and pump action guns have magazines restricted to hold no more than two shots in the magazine.
More on SunLive...