Court deciphers 17-year tug-of-war with car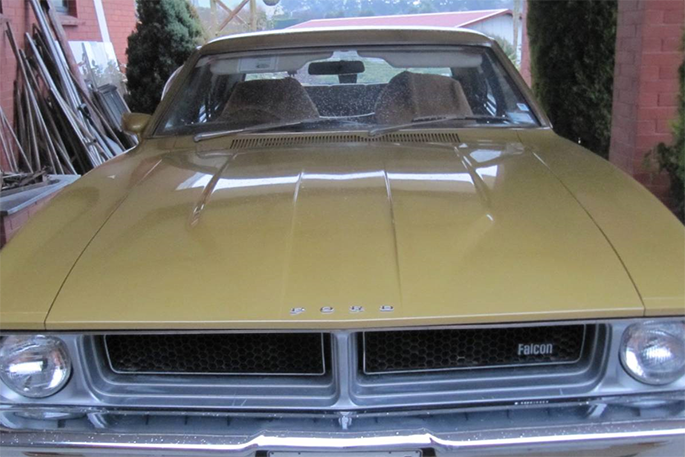 A question of ownership has been put to rest for a classic car that was hidden, stolen and restored as it passed through seven different owners.
The High Court in Tauranga recently ruled that Brett Irwin will receive compensation for his part in an automotive saga that spanned 17 years.
When Irwin purchased a 1974 Ford Falcon GT, back in 2009, with plans of restoration he had no idea of the trouble it would bring.
Because, unknown to him, the car still belonged to a woman named Phillipa Mules.
According to court documents, the trail begins in 2003 when Mules received ownership of the car off her ex-husband in their divorce.
However, instead of handing the vehicle over, her husband hid the vintage automobile and re-registered the car before illegally selling it in 2006.
The vehicle then passed through two more owners, before ending up with Irwin three years later.
Over the next six years, Irwin invested "considerable time and money" restoring the vehicle to its former glory, before selling it on in 2015.
However, in 2016 Mules tracked the vehicle down and, with the help of an agent, took it from its new owner.
Irwin was held responsible and required to pay $46,000 in a settlement to the out-of-pocket owner.
But as part of the deal, Irwin bought back the car for $1.
Armed with the rights to the vehicle, Irwin began a two-year battle back and forth in court to recover the car from Mules.
But detangling the web of ownership was no simple feat.
While the Family Court had given ownership to Mules in 2003, at the time of the divorce, the car was tied up in three registered security interests.
To top it off Mules filed for bankruptcy in 2006, which meant relinquishing ownership of all assets.
Three judgements were made.
The first on June 12, 2018, was in favour of Irwin. At the Tauranga District Court Judge David Cameron ruled that Mules took the vehicle without right of claim - effectively stealing it from the previous owner.
And because Irwin now had ownership Mules was now liable to him.
But later that year on October 11, Cameron then reversed his decision on the grounds that Irwin had not proved loss, a necessary requirement for a charge of conversion of a motor vehicle.
Irwin appealed this decision and finally, the matter was put to rest on April 20, 2020 at the Tauranga High Court.
Judge Lawry Hinton declared that Judge Cameron was, in fact, right the first time and proof of loss wasn't needed to file charges.
He ruled Mules took the vehicle without right of ownership and would be required to reimburse Irwin for the loss of the vehicle.
If no agreed figure was reached a memorandum could be filed with the court.
More on SunLive...