PM warns NZ in "for a tough winter"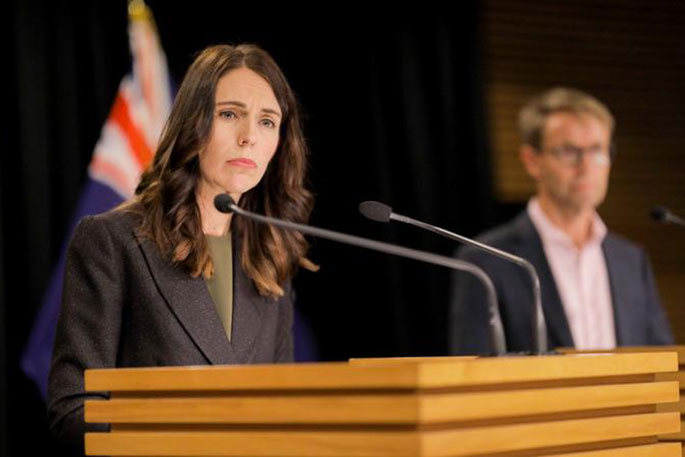 New Zealand is moving into a phased Alert Level 2 tomorrow.
This means retail, malls, cafes, restaurants, cinemas and other public spaces including playgrounds and gyms able to reopen.
Schools will return to normal classes from Monday, May 18, while bars will have to wait until Thursday, May 21, to reopen.
Prime Minister Jacinda Ardern says today discussions are underway with church leaders, funeral directors, and iwi leaders to see if they could find a way to satisfy the legitimate health concerns.
She says while there will still be restrictions, she's confident there will be a positive resolution.
Jacinda says the Health Minister will have more details before the end of the day.
She says tomorrow's Budget will be delivered in the most challenging economic conditions faced by any government since the Great Depression.
"The coming months and years will be some of the most challenging our country has faced in a very, very long time."
She says around the world unemployment will rise significantly, businesses will fail and close, government revenue will decline, and this country will also feel the pain.
"New Zealand is about to enter a very tough winter, but every winter eventually is followed by spring, and if we make the right choices, we can get New Zealanders back to work, and our economy quickly moving again."
She says the Budget will be the first step in recovery from COVID-19.
"We believe that, when times are hard, you don't cut - you invest."
She says the government will strengthen the blanket of support it provides and investment will also focus on strengthening schools, hospitals, public houses, roads and railways.
"The notion that, in this time of need, we'd make cuts to essential services so many New Zealanders need more than ever is not only immoral, it's economically wrong."
Jacinda says it will be a "jobs budget".
"If anything, the last few months have shown us that, united, we are a formidable force and if we channel that energy into a goal, collectively, we are stronger for it."
Budget 2020 is expected to be announced in full on Thursday, May 14, at 2pm.
-RNZ.
More on SunLive...