"Once-in-a-generation" opportunity to reduce STIs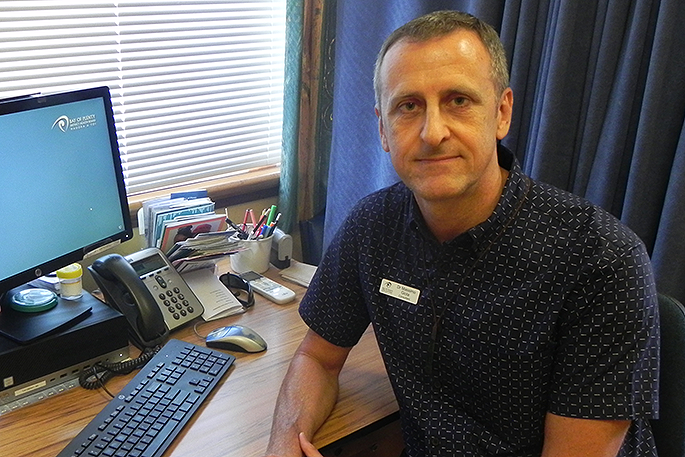 The COVID-19 lockdown may be able to flatten the curve of another contagious health issue: sexually transmitted infections.
Because of the lockdown, people are having less casual sex, which presents a unique, once-in-a-generation opportunity to greatly reduce the spread of STIs, says BOP DHB sexual health service clinical lead and Sexual Health Medicine Australasian Chapter president Dr Massimo Giola.
In order for it to work, Massimo urges people to get tested for STIs before having sex outside of their bubbles in Alert Level 2.
"Before COVID-19 we had a syphilis epidemic, where babies were being born with the disease – it happened in the BOP," says Massimo.
"It's also estimated that up to 700 Kiwis unknowingly have HIV, and therefore, unknowingly spread it.
"Our situation is like we're playing a video game, and have the chance to press the reset button. But, it will only work if people get tested, and treated, before they go back to having casual sex."
When it comes to not getting tested, young males are the biggest concern.
"It's embedded in Kiwi male culture that unless they're sick, they don't get checked.
"My message to them is that getting checked is normal, and I promise you, no one will even blink about your sex life.
"We no longer swab your parts, and getting checked is as easy as a urine or blood test. You don't have anything to worry about."
NZ has no up-to-date statistics on how the spread of STIs have been impacted so far, due to the shut-down of data centers during Alert Level 4.
However, according to Forbes, HIV rates in London have "dropped dramatically" just from people having less sex, as it has broken the chain of transmission.
Massimo hopes people will be safe and get tested – no matter how awkward they feel.
"It's as easy as calling your GP. If you're uncomfortable with doing this, your local sexual health clinic can help.
"Sexual health clinics aren't doing drop-ins until further notice – but even if you call us from your car in the carpark, we will do our best to accommodate.
"Get tested – we may never get this opportunity again."
Massimo says another positive flow-on effect of COVID-19 is teaching people to keep their health in mind, even when they're not sick.
"COVID-19 seems to have reminded people how important prevention is. It has been heartening to see so many people going to get tested for COVID-19, and getting their flu shots. I hope people adopt this for their sexual health and their health overall, too."
More on SunLive...