Petition against "inhumane" funeral rules launched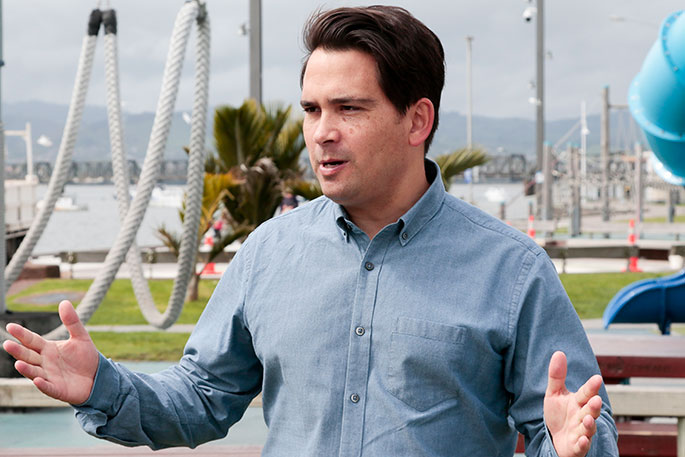 The National Party has today launched a petition to allow up to a hundred people at funerals, weddings and places of worship.
Opposition leader Simon Bridges is calling the rules inhumane.
"It's not fair that you can have 30 people on a rugby field playing close contact sport but you can't have more than ten people at a funeral so they can grieve together.
"Our team has been inundated with heart-breaking messages from people who are grieving. Most extended families have more than ten people and that's before you get to friends and other loved ones."
Today, MPs will continue debating critical legislation which will grant extraordinary powers to both the government and police to combat COVID-19.
The COVID-19 Public Health Response Bill grants extraordinary powers to both the government and police to combat COVID-19 and is been debated under urgency.
The legislation passed its first two readings last night, without support from the National Party.
Prime Minister Jacinda Ardern says she, like other world leaders, struggled with the decision, but has to play it safe.
However, under the rules up to 100 people are allowed at public venues like restaurants and cinemas, in separate groups of no more than 10.
Simon says some people held off having funerals during Level 3 because Jacinda Ardern led them to believe they would be able to have more loved ones around them from tomorrow.
He says they feel hurt and let down.
"As well as funerals and tangi, we want people to be able to attend religious services with the appropriate social distancing. If you can have a hundred people in a restaurant, why can't you have a hundred a people in a church, mosque, temple or synagogue?
"It's not too late for Jacinda Ardern and her Government to be compassionate."
The petition against the 10 person limit at funerals, weddings and religious services can be found here.
More on SunLive...