Calls for safe travelling during Alert Level 2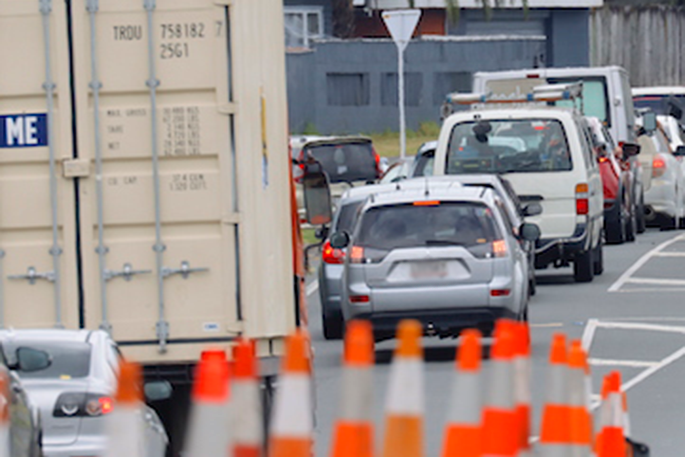 Motorists are being urged to stick to the road rules and be patient as more people return to their cars and public transport with the move to Alert Level 2 tomorrow.
In preparation for moving to Alert Level 2, and an expected increase in traffic across the country, Waka Kotahi NZ Transport Agency is encouraging everyone to play it safe and plan ahead.
On public transport, people all need to keep a safe distance from people they don't know.
This means there will be less capacity on public transport services and your usual bus or train could be full.
The capacity on most buses, trains and ferries will be limited to 40% of normal seated capacity – or around 25 per cent of normal total capacity, with standing passengers not permitted under Level 2.
Waka Kotahi NZ Transport Agency General Manager Transport Services Brett Gliddon says it's important for people to understand that the experience of using public transport in the COVID-19 environment will be very different from what it was before the pandemic.
"Catching a bus now will not be like catching a bus in February. A range of new measures are now in place on buses, trains and ferries to keep people safe and minimise the risks of spreading COVID-19.
"That includes physical distancing requirements and limits on the number of passengers allowed on each service. All of these measures are vital, but they also significantly reduce the number of people who will be able to reliably use public transport services during Alert Level 2, especially at peak times.
"The demand for public transport in our major centres during Level 3 has been 85 per cent to 90 per cent lower than pre-pandemic levels.
"With most services initially only expected to be operating at about 25 per cent capacity during Level 2, if everyone who normally uses public transport tries to take the bus or train to work or school, demand will be much greater than supply, and the system will not cope.
"Please plan your journeys in advance and allow plenty of time. If you can, stagger your journey to avoid travelling during peak times. Walking or cycling is a great option for some trips."
With a significant increase in vehicle travel expected, Brett says most planned daytime maintenance work on the state highway network in major centres will be paused on Thursday and Friday this week in order to ease congestion for those who need to drive.
"We know that car travel is likely to spike when we move to Level 2 on Thursday, and there will be some unavoidable congestion and delays. We're hitting 'pause' on maintenance work on our busiest roads this week to avoid making those delays worse."
Brett says Waka Kotahi will closely monitor traffic flows around the country, and the pause on daytime work may be extended if needed.
For the latest information on Alert Level 2 travel go to: https://www.transport.govt.nz/about/covid-19/
Plan ahead for a safe, enjoyable journey. Keep up to date with:
More on SunLive...