National threatens to fight enforcement law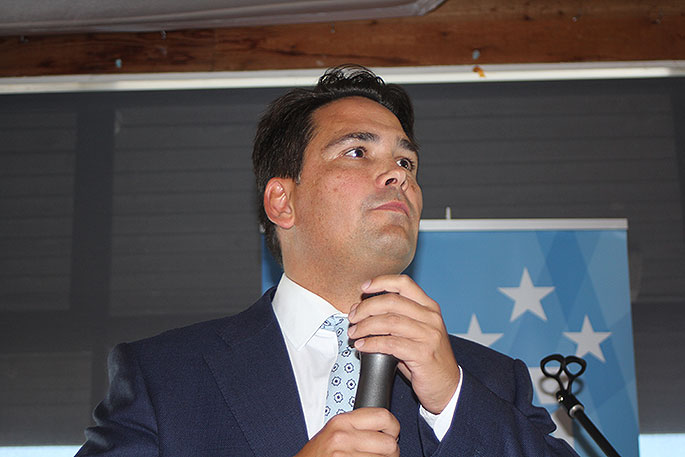 The National Party is threatening to oppose legislation that would create enforcement powers under level 2, saying the rules for tangi and funerals are inhumane.
Urgent legislation is before the House today to vote on ahead of the move to alert level 2.
Under level 2, only 10 people can attend a tangi or church service at any given time.
Prime Minister Jacinda Ardern says she, like other world leaders, struggled with the decision, but had to play it safe.
''I have always said through all this that the thing I've found, as a human, the hardest in all this is funerals and tangihanga.
"I've known people who have lost very close family members and I can't imagine trying to grieve through a global pandemic for a loved one without being able to be together with others."
She says funerals and tangi are places where you want to comfort people - it is natural instinct, that's why people come together.
"The idea that we force people to not be able to comfort one another, to support one another, is equally a very hard thing to comprehend.''
Jacinda gave clarification that people could pay their respects in groups, as long as there were no more than 10 people present at the same time.
National Leader Simon Bridges says the public had been writing to him raising the point that people could still go to a restaurant or movies with 100 people at the venue.
"Yet at one of the most tragic defining points of life, at a funeral, direct family members cannot attend them under those rules. That's not just unkind, it's inhumane, and I think we can do better than that," he says.
Simon says the restrictions on places of worship was also a concern for the party.
"You just look at it and say it's not right, that for what is - in a sense - much less important and even trivial; the movies, a bar, a restaurant, sport is of course important to so many New Zealanders, but for a portion for New Zealanders for whom worship is the most important thing, they are unable to do that," he says.
Simon says in those instances there should instead be 100 person limit and his party was now speaking to the government on the matter.
He says if there was some movement from the government, National would settle for less than 100, but 10 people would simply not be enough.
He would not rule out voting against legislation if their concerns were not addressed.
"We want to see New Zealand opened up, we want to trust New Zealanders but whether it's funerals and tangi, whether it's church services or whether it's just a series of civil liberties issues in this bill, they are very significant concerns," he says.
More on SunLive...